Are you feeling somewhat bleary-eyed today?  Is it because maybe you stayed up all night to watch Breaking Dawn?  I'm way too cool for such things myself.  Just kidding, I was like the first in line.  But I feel a little old to be going to midnight showings, I can barely function today. I also feel a lot too old to be ogling Jacob's abs, but whatever.  Let's talk about chairs.
Big bunch of sweet chair makeovers coming your way!  Something for everyone here, pick your fave!
Nothing cuter than a happy pink chair!  Except Jacob's abs.  (Oh, I'm only kidding!)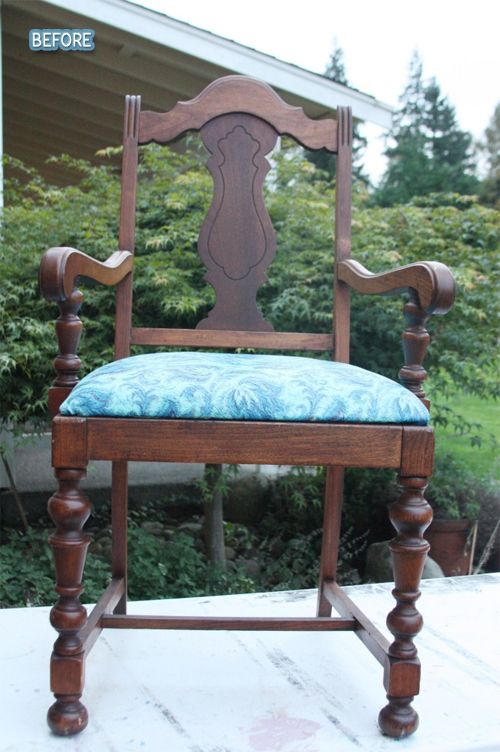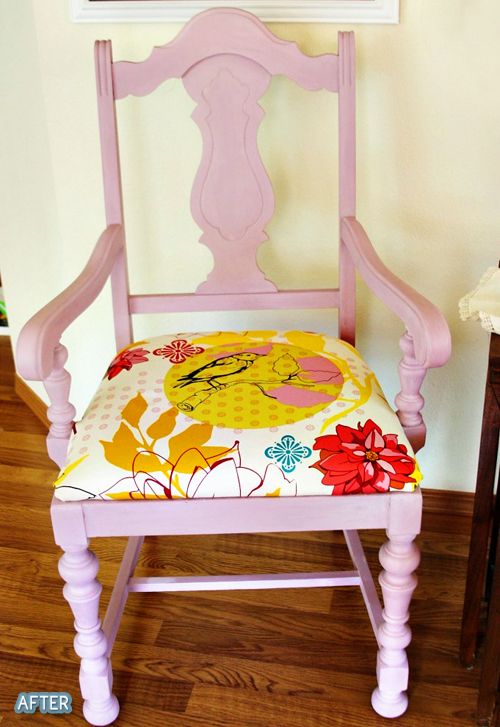 I
think this chair was previously upholstered in muppet skins, but
Brittainy brought it back to life with a pretty paisley floral.  I like
that the colors stayed true to the original, but minus all the
nightmares!
This one by Robin at
Madison Modern Home
might be my favorite.  I love black and white and I think the choice of
fabric works nicely with the simple straight lines of the chair.  I'm
also in love with the price tag: $12! 
Here's one more from Robin, or should I say three more?  Probably, since
there are three of them. Not one more.  Three more. Yes?  No?  Leave me
alone, I'm sleep deprived!  See more
HERE
.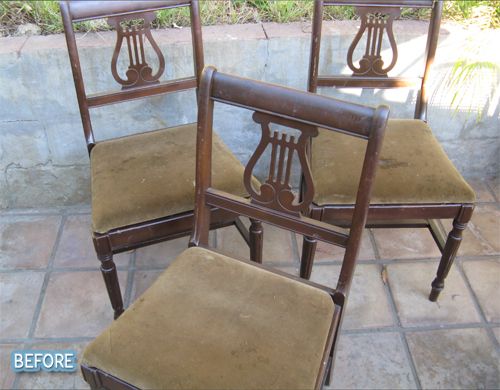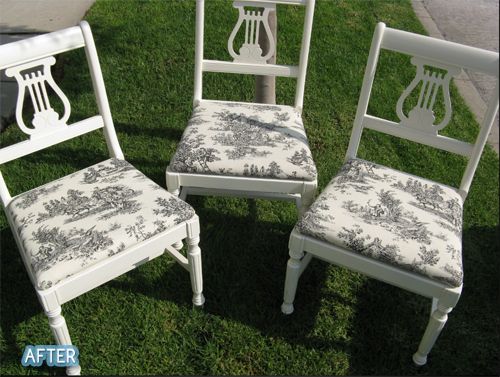 I love this one from Katie at
Strawbridge Stuff
, it reminds me of pajamas.  No, I'm not projecting here, it really does!  I think it's the stripes.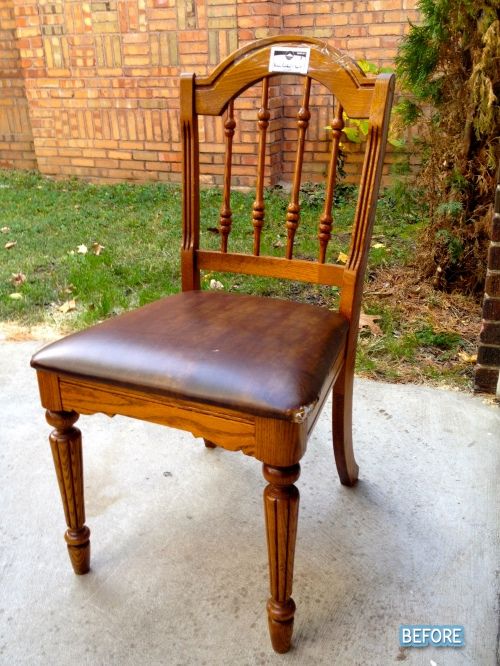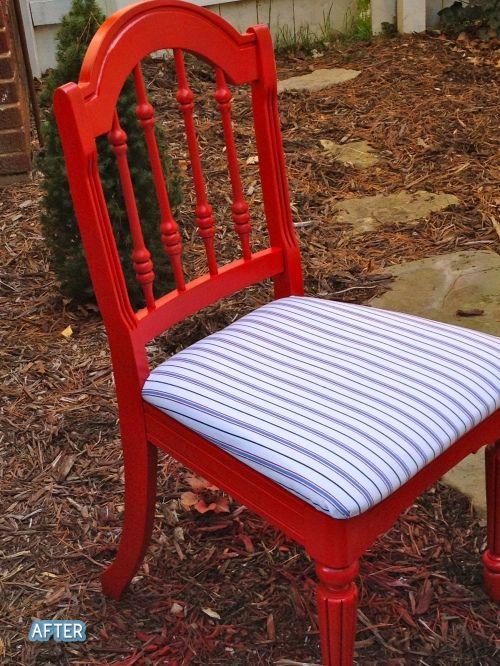 And finally, Brittany discovers a hidden talent when she decided to reupholster a chair for the first time in her life and it turns out beautifully.  That makes me wonder … what if I'm really good at something that I've never tried?  Like, what if I'm actually a secret tennis pro or a computer programming genius?  (Judging by the amount of tries it took me to spell "computer" right just now, that is probably not the case).   I'm going to take a nap.