If you need a little testosterone for your home, look no further!  The crafty/DIY world can get overrun with ruffles and lace once in a while, so here are a couple of super manly redos to gaze upon today!   (Actually, they are kind of adorable).
First Katherine gave this gender-neutral dresser a dash of SHAZAAM! with modge-podged comic book pages to the top and sides and a few layers of clear-coat to finish it off.  Holy graphic goodness Batman! See more on her blog
The Basic to Beautiful Home
.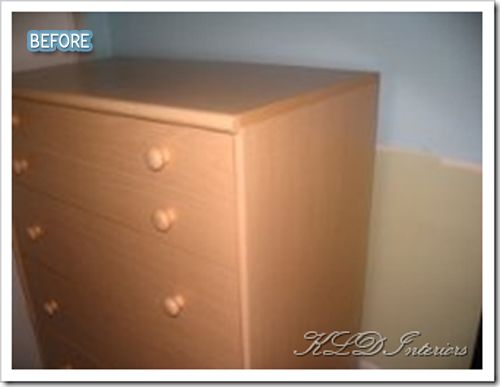 And Carina felt a little guilty that her four-year old son had never known anything but floral wallpapered walls. So she scraped and stripped and spent an entire weekend deflowering it (uh, not like
that
) and boy-ifying it instead.  It's amazing what a simple coat of blue can do; the floors really stand out now. And the green dresser looks great too!  See more on her blog
A Punk, a Pumpkin and a Peanut.