So, by now you probably know a little about my knotty wood phobia.  I've touched on it
a time
or
two
.  But I haven't even begun to scratch the surface of my even worser wood phobia:
burl
.
Knotty wood looks like eyes. That's creepy.  Not to be overly dramatic, but burl wood looks like melted souls of the undead emerging from the mists of hell, mouths agape in silent screams and dark empty eyes; eyes that are endlessly searching but never finding. That's pee-your-pants-creepy.
I'm not sure, but I'm pretty sure Lori felt the same way about her burl table (or misguided imitation of burl, judging by my inexpert opinion), and outdated chairs. So she just painted the whole thing black and added new fabric on the cushions to keep the whole vibe fun and playful.  Big sigh of relief coming from my direction, yo.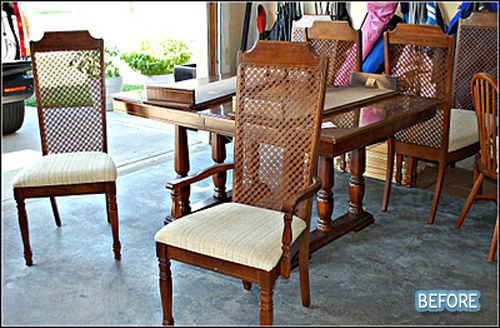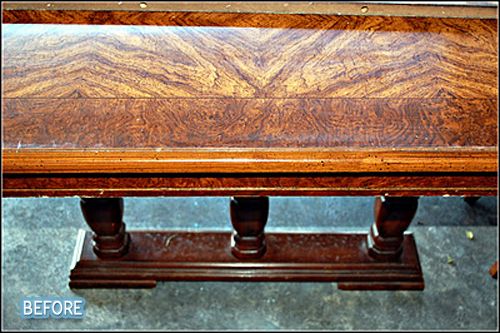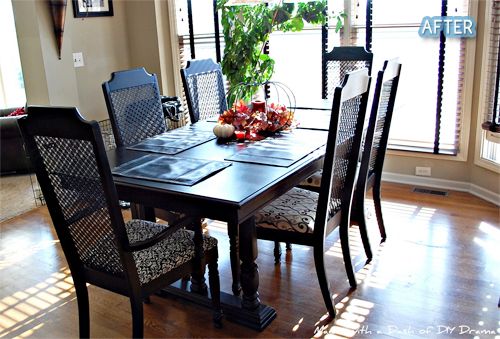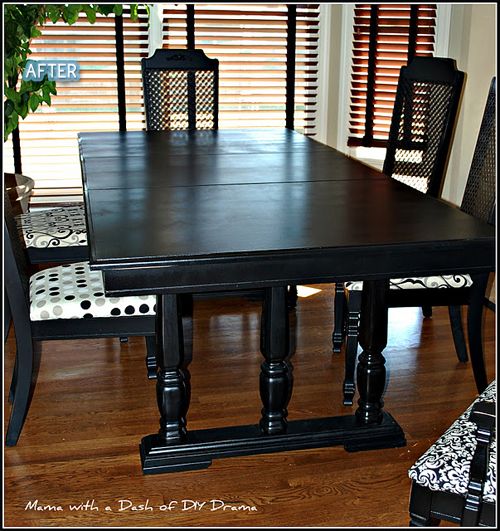 Burl makeover