Question:  Is it worth rearranging your entire kitchen if you aren't happy with the placement of the window?  
A: If that window happens to overlook the next-door neighbor's bedroom, YES.
Now, obviously that wasn't the only thing Richelle wanted to change about her kitchen, but that's a good enough reason to haul out the sledgehammer I'd say.  With a wall knocked out and the layout turned around, the kitchen looks so much brighter and more open, and the neighbors are no longer on display.  Win win for everyone!  Unless the neighbors were weird like that.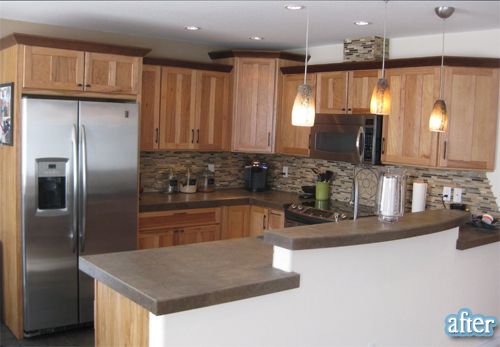 Here's the new view from the kitchen sink.  Lighter colors, a little architectural interest, looks fantastic!  Thanks Richelle!