We seem to be on the topic of bathrooms today, don't we?  Bathroom makeovers are great because just about everyone can use them for inspiration, because pretty much everybody has a bathroom.  Maybe you don't have an office or a craft room or a laundry room or a formal dining room, but chances are you DO have a bathroom.  Unless you are some mountain dwelling hippie who doesn't have a bathroom and uses a hollowed out tree trunk, in which case A) you could still totally paint it, and B) how are you connected to the internet, hippie?
So anyway, this one is from Genia at
Wheeler Three
, who was forced to cut a big honkin' hole in her otherwise perfect bathtub to replace the faucet.  No other way around it, they tried.  But rather than rip out the whole tub and start over, they just built a fake front instead!  I think this would look great on any bathtub, honkin' hole or not!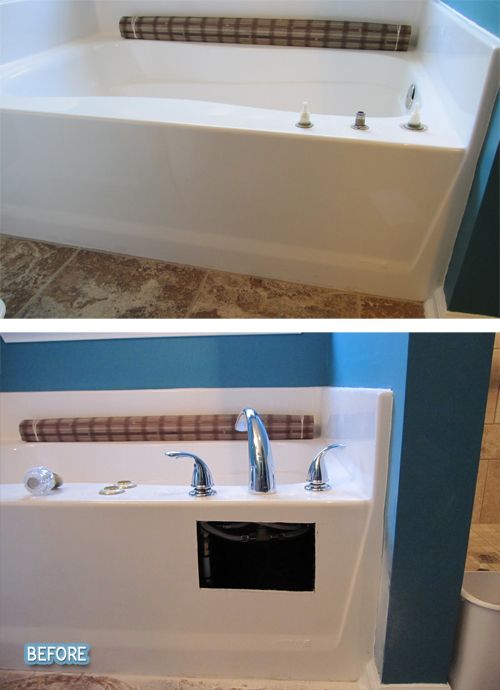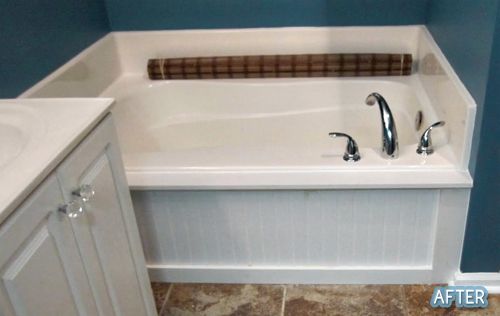 ---