Side tables are the perfect place for pizazz. Just the right size to add a little jolt of color and personality in a room without being overwhelmingly all up in yo' grill. I've had stencils on the brain lately, so I'm loving this one by Kimberly, who made the stencil with her Silhouette machine.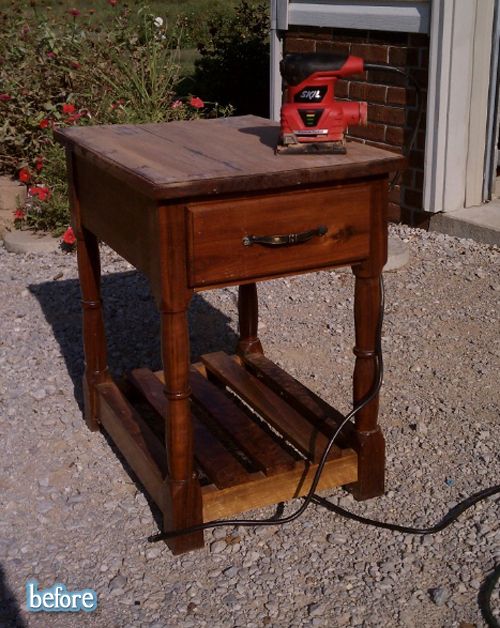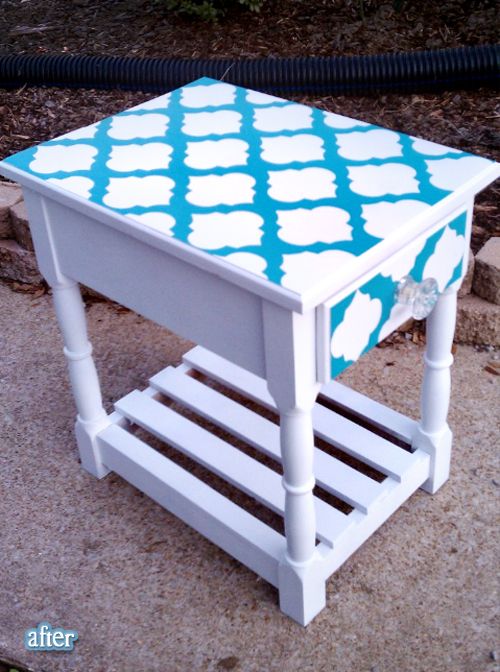 Gloria used this table as a canvas for her funky stripe-lovin' style, and as the perfect accent piece for her ecletic bedroom. Check it out on her blog,
A Little Paint
.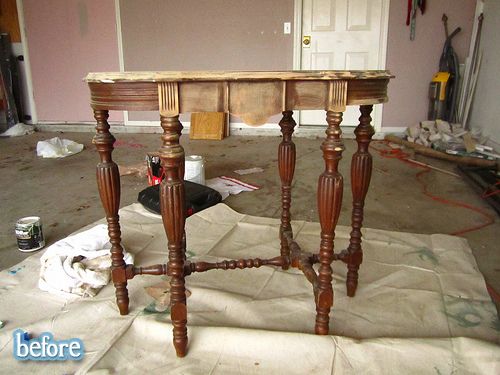 I never knew this type of table was called a piecrust table, but thanks to Patty at
Patty Van Dorin
, now I do! Makes sense, and also sounds a lot better than what I was formerly calling it, "scallopy-edged round table of tinniness."