Oh, IKEA, where would be be without you and your ridiculously affordable rugs that are so easy to paint?  Nowhere worth going, that's for darn tootin'.  Steph from
Birdhouse Family
wanted a bold geometric rug to enhance her craft room (the most sophisticated and stunning "craft room" I've ever seen.  I don't know what the heck she is crafting up in here, but I'm guessing it doesn't involve pipe cleaners and macaroni).
Anyway, so she wanted a bold rug, and that's what she got, using a simple $39 IKEA
'Erslev' rug
and leftover wall paint for a perfect match.  Looks fantastic!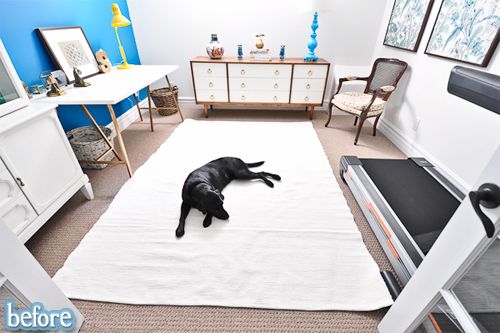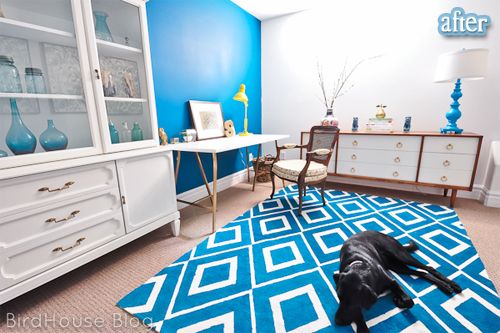 And look! Here's yet another geometric painted rug for your perusal and arousal.  Same IKEA rug, totally different look.  Holly from
Adventures of an Almost 40 year old Intern
gives the whole rundown on her blog and makes it sound easy!  I'm seriously trying this.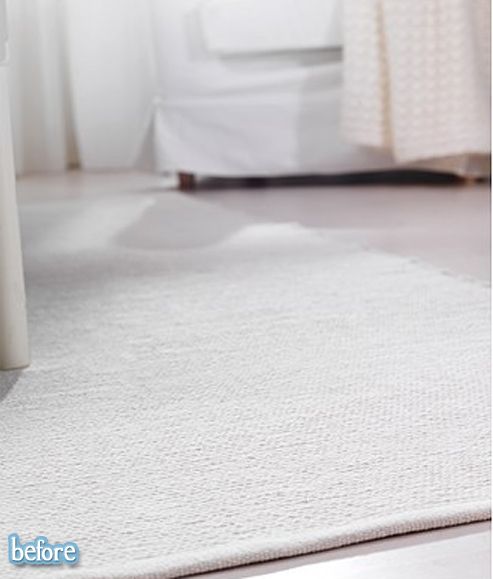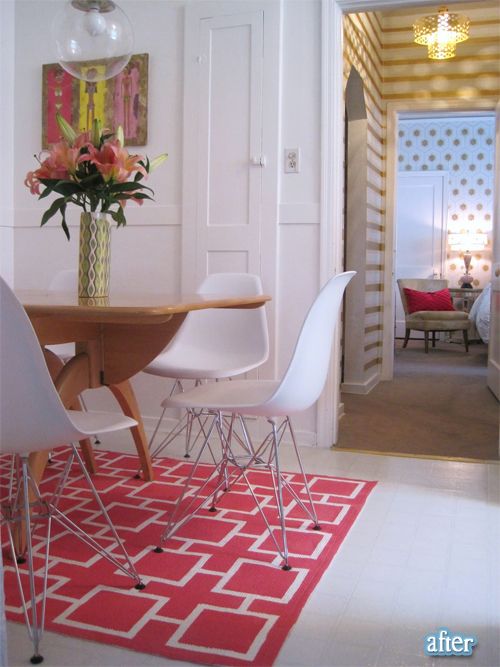 And lastly, Kim from
Of All the Fish in the Sea
gave Mother Earth a hug by updating this doormat instead of tossing it in the garbage.
See, boring can be bodacious, and stained is salvageable!  Thanks ladies!