This before chair was not tragic at all.  No mice skeletons stuck underneath, or years spent in a leaky barn for this well-loved chair.  The seat was in great condition and the paint had a beautiful weathered patina to it too.  Only that was the problem.  The paint was so weathered and worn that it rubbed off onto the clothes of anyone who sat in the chair. Uncool, bro.
Dianna was a bit hesitant to redo the chair, as it belonged to her husbands grandpa, but guess what?  Back in his day, PaPou was into furniture refinishing too!  It turned out great, and I bet he'd be proud.  See the story on her blog
myselfandDi
.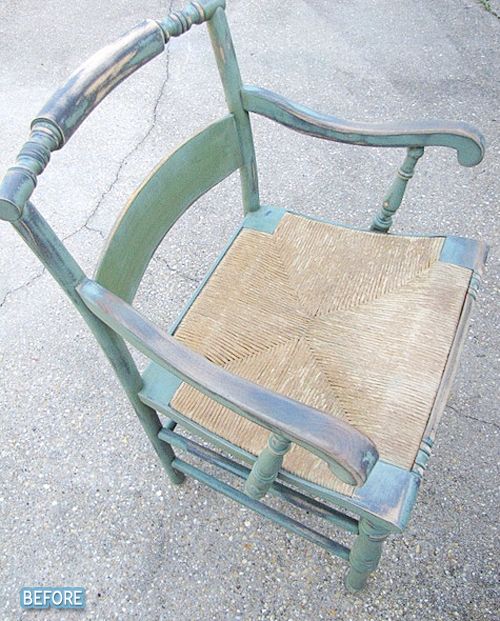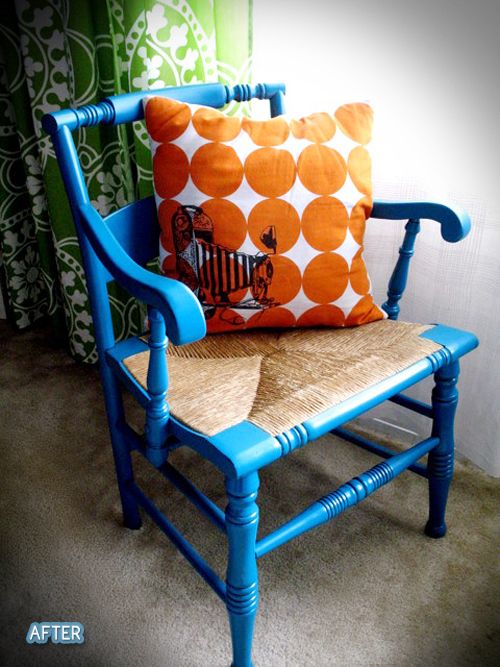 And here's another chair makeover by Better After reader Laenie, who decided to redo her bedroom after finding before and after inspiration right here on this ol' blog!  Oh yeah, did I mention she's only 17?!  I couldn't even correctly identify a staple gun at age 17, let alone have the vision for this.  Great job Laenie!