From a distance, the world looks blue and green… No.  That's not what I meant to write.  I meant to write that from a distance this dresser looks pretty good.  The Bette Midler lyrics just came out of nowhere. Sorry to have stuck that song in your head for the rest of the day.
So, yes, from a distance this dresser didn't look all that bad, but up close it was a hot mess.  Nothing a little paint can't fix.  And a pumpkin accessory for extra whimsy.  I'm really digging the top, it looks almost black, but it's actually a deep stain called Ebony.  Purrty.  From Bonnie at
A wee Meenit
, thanks Bonnie!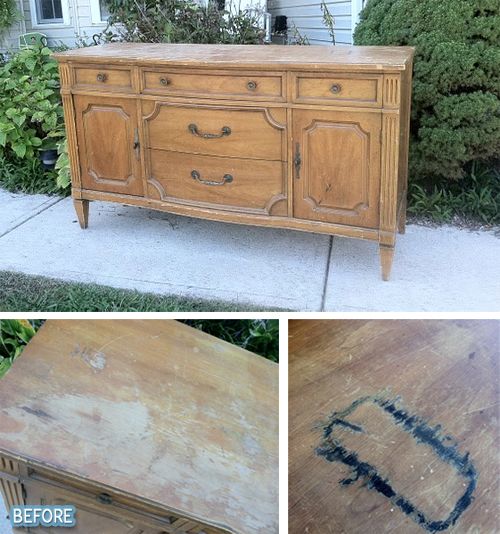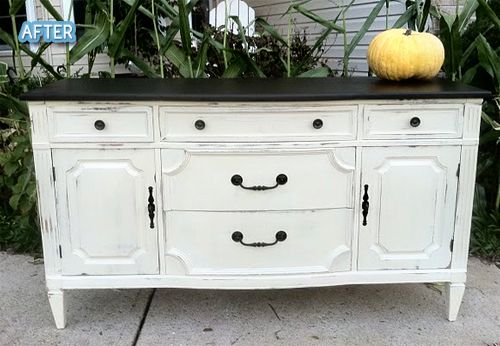 And here's some more two-tone for your trombone, (no, that didn't make sense) from Piper at
The Barefoot Indian
, who is still mulling over hardware choices for the handles.  She reports:
I used many of my husband's choice decor items to adorn the top, in the hopes that I would win his approval.  I highly recommend this tactic. 
Good strategy.  Thanks Piper!