Hey everyone!  It's time for Fashion Friday!  Put on your excitedface!  Today, for your viewing pleasure, we have dresses turned into shirts and shirts turned into dresses.  Wha?  I know, I can't hardly picture it myself either.  Let's take a look.
Alida found this dress that was matronly, mauve, doily-ed and dotted.  But the fabric was soft and sumptuous, so she knew there was hope.  All the mauve needed was a few cute yellow accents to update it (plus everyone likes polka dots, admit it), and the doily … well, it went to live with Grandma on the farm.  Super duper cute.  See it on her blog
I Make Stuff
.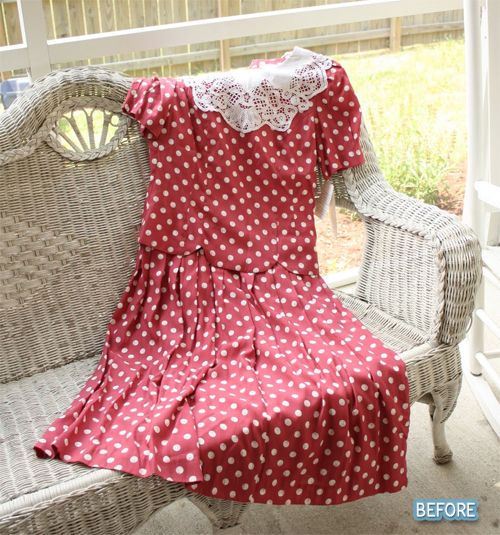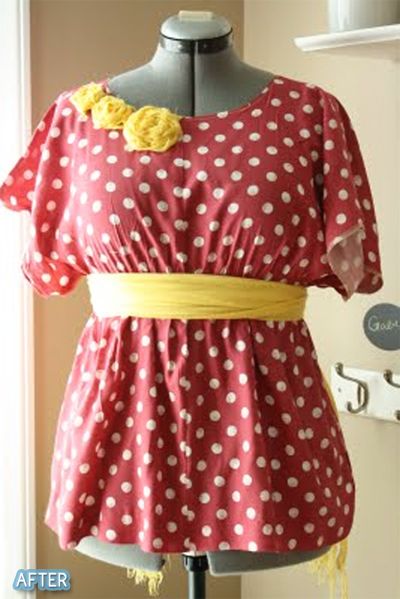 Speaking of Grandma, it's time to raid her muumuu stash, because this t-shirt looks like the 3rd comfiest item of clothing ever invented, right behind the Snuggie and Pajama Jeans. Who would have predicted that the fabric would look so fresh and fun too?  Check it out at
Finger, Chopsticks and Bobbins
.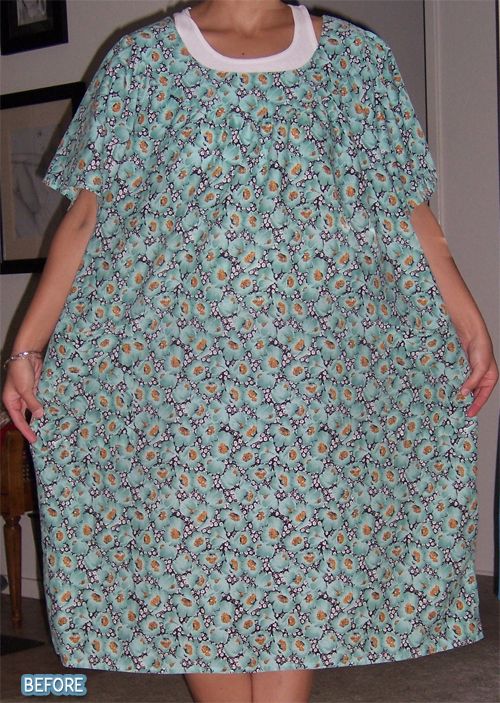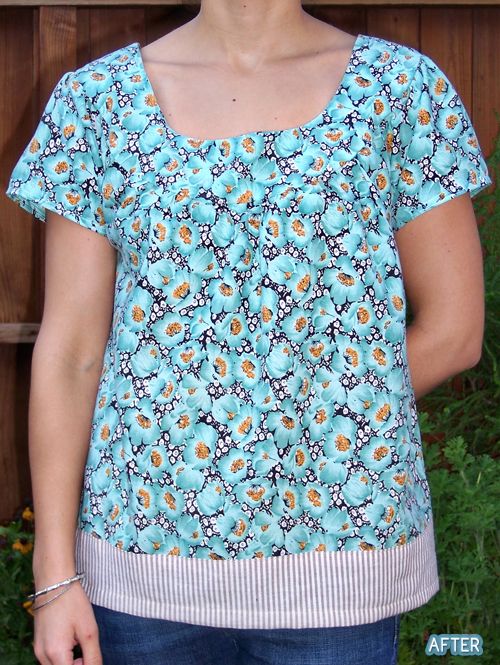 Ellen was excited to find not one but two of these matching shirts, not because she was headed to a luau-themed Sadie-Hawkins dance with an open-minded date, but because she knew she could transform them into the cutest, most colorful little dress you've ever seen.  I want!  See it on her blog
To Catch a Thrift.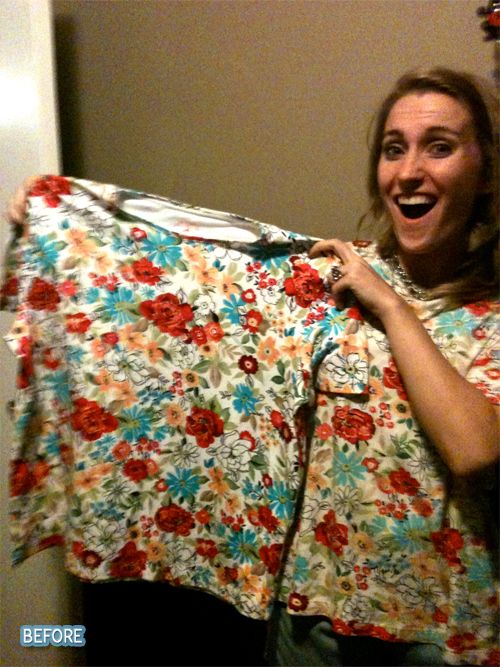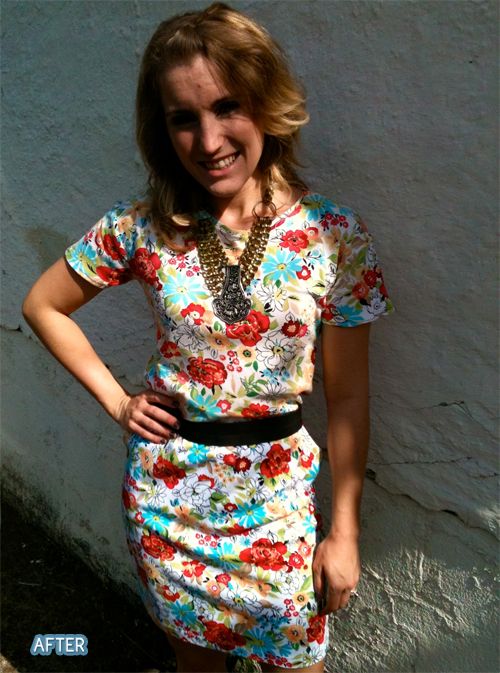 And finally, next time you're out thrifting, take a walk through the men's clothing section and see if you see any potential skirts hanging in the racks.  I like the tapered edge here, but a straight edge would look fantastic too!  And in pinstripes … ahh, so many possibilities. But first I need to uh, learn to sew. See the whole tutorial on
Ninth and Bird