Hey, it's Friday!  You know what that means: a little fashion re-mixin'! I didn't actually intend to create a "fashion Friday" feature, but it seems to be happening kinda regularly, so we shall go with it. If you have anything to submit, go ahead and send it my way!
So, today's fashions went from straight out of the drawer into straight-up fashionable decor!  First Wendy from
Craft Goodies
took a pile of white t-shirts that she didn't want to just throw away and decided to make a rosette pillow instead.  Similar pillows in the stores can cost – hold on to your hats – over $70!  And she didn't even buy dye for the cloth, she just soaked it in watered down paint!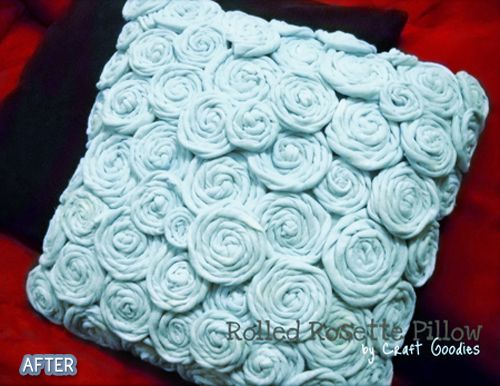 I love this next idea, and it's perfect for fall.  Just an old cable-knit sweater from the thrift-store sewed into a pillow cover!  I saw some sweaters just like this at Goodwill the other day, but they were like $9 apiece, and I didn't feel like paying that much.  Oh man, I'm so cheap.  Do you think I'm cheap?  Never mind, don't tell me.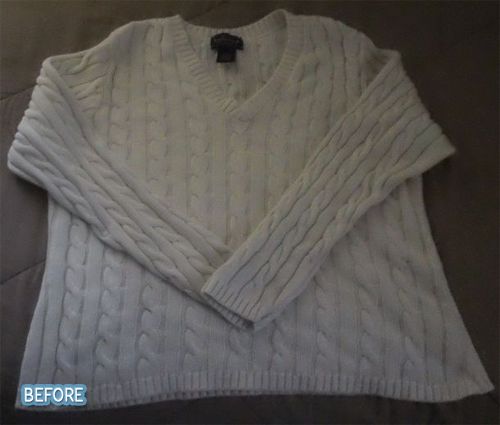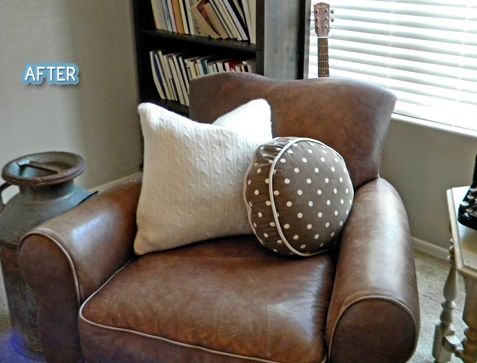 Do you feel bad for the great big fabric chain-stores of the world?  Because us DIYers are totally scamming them, since they would charge a hefty price per yard for this fantastic fabric, whereas we just use a .99 thrift-store skirt instead?  I sure don't!  From Emily at
Of Seeds and Thorns
.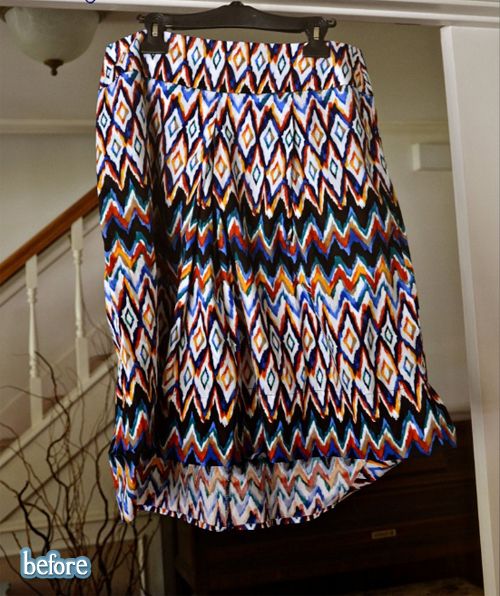 Thanks Ladies!