I have tickets to go to Arizona State Fair today! So I thought we should take a look at some good ol', down-home country-type makeovers to get me in the mood. Only actually, the State Fair is not so much about livestock and pie bake-offs these days, it's more like, "Hey, let's go see Snoop Dogg in concert for free!"  Whaaaaa?  I know.  It is kind of awesome.  I can see cows anyday.
So anyway, here we go!  You might remember this highly flamable lamp as a contender in the Ugly Lamp Contest this year.  Sara and Stacy from
Sugar Scout
ditched the yellow basket and the pom-poms, and now she's as cute as a coat on a goat! 
(I just made that up.  Pretty sure country folk don't actually say that).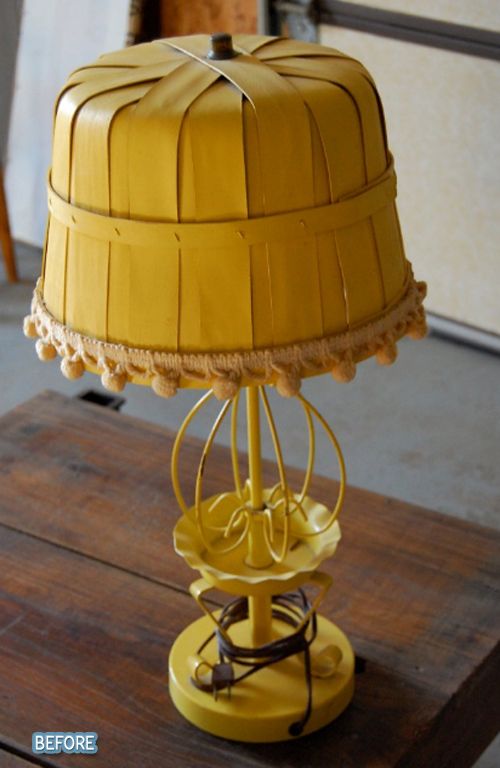 And Nick from
Lindauer Designs
has done the near impossible: inspired me to decorate with a wagon wheel.  He's converted his into clock! I just love that industrial gray/blue paint job. I'd say that's the hippest wagon wheel I ever done seen!  Thanks Nick!