Ding!  
Time for Round Two! 
 Have your eyes fully recovered from the onslaught of ugliness of 
Round One
?  
Buck up little soldier, because here comes some more: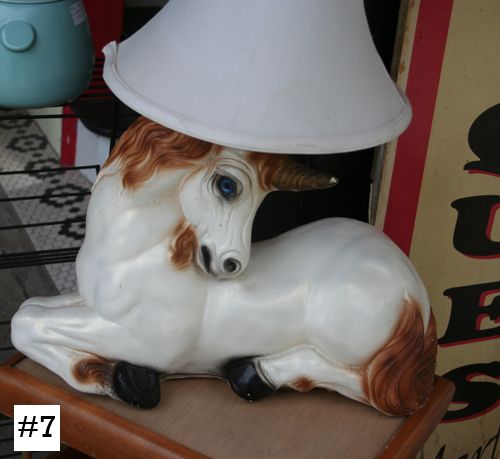 from Megan


Though he was able to eventually find work as a table lamp, Clancy never got over the bitter sting of being rejected as a member of the carousel, and spent his days fixing anyone who walked by with an icy glare.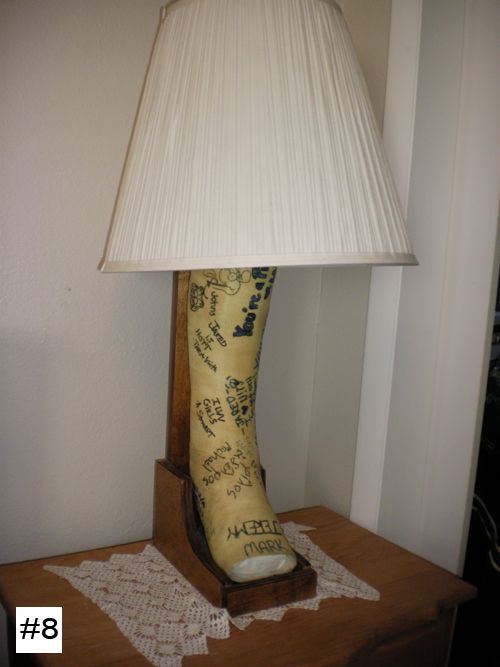 from Brittany


Here's a new twist on the classic leg lamp.  Cast your vote today!

(I really can't imagine fumbling around in the dark trying to switch this thing on, hand running up and down the yellowing cast, blurgh!)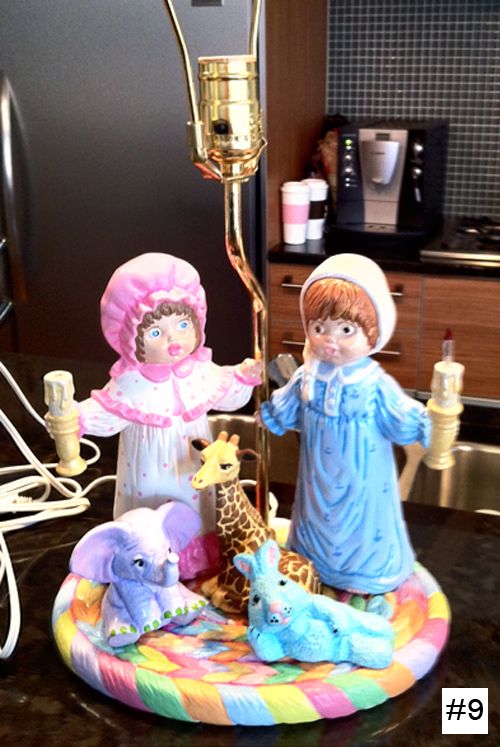 from Juliette


And you thought ONE creepy baby from yesterday was bad?  How about twin zombie babies? They are coming to harvest your soul with the help of their renegade pack of zoo animals and one inappropriately seductive bunny.
from Danielle

Are you a messy crafter?  Here's a helpful hint!  Try disguising your drips and drops of wood glue by stapling a teddy bear and some fake bees to your project and calling it "honey!"  No one will be the wiser!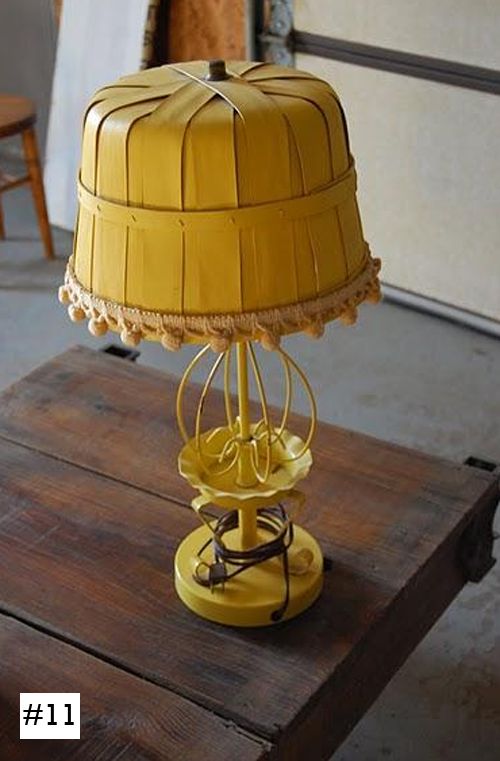 from Sara and Stacy


You cannot hot glue pom-pom trim to an apple basket and call it a lampshade.  Well, I guess you can, but you can't do that and get to call it cute.  But you know what you can call?  The fire department, when this  ill-conceived fire-hazard goes up in flames.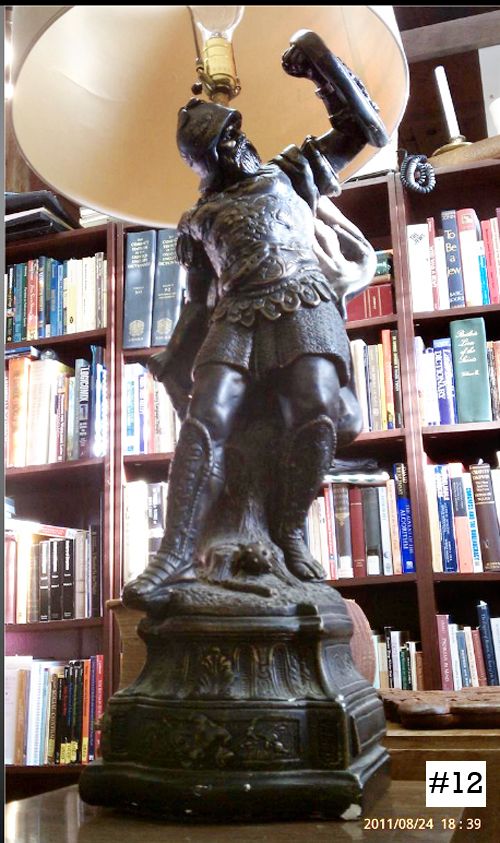 from Michelle


Sure, you may have heard of Thor, God of Thunder, but what about his brother Thornton, God of Protecting Yourself from Eyestrain by Using a Suitable Light Source?  He doesn't get near enough credit.
Ugly Lamps Round Two