Time for the final round!  
Rounds one and two were unsurprisingly dominated by lamps featuring scary babies and feet.  What treasures will this round hold?  Let's find out!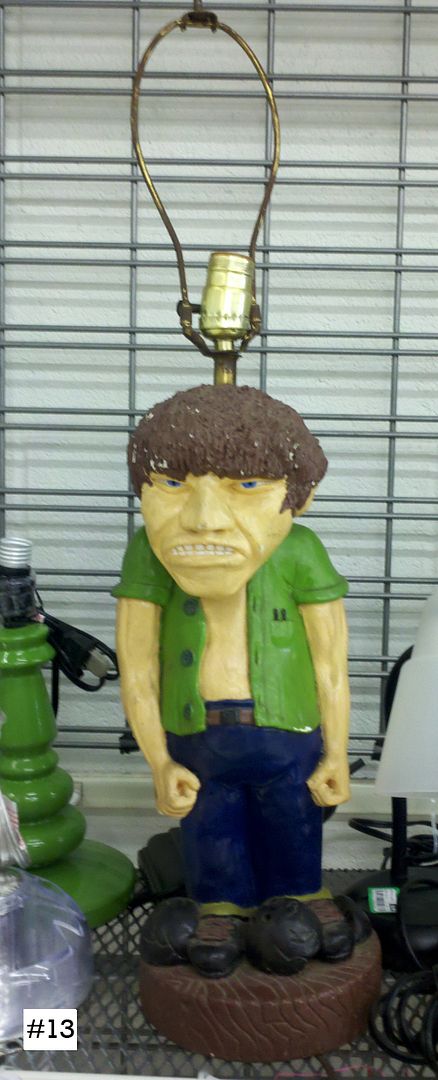 from Sara-Jean

"What are YOU LOOKING AT!!??  Get out of here before I BREAK YOUR FACE with my TINY FISTS OF FURY!!!   I will START YOU ON FIRE with my SEETHING GLARE!!!  You are about to experience UNSURPASSED RAGE!  Oh, um, can I borrow a lightbulb?"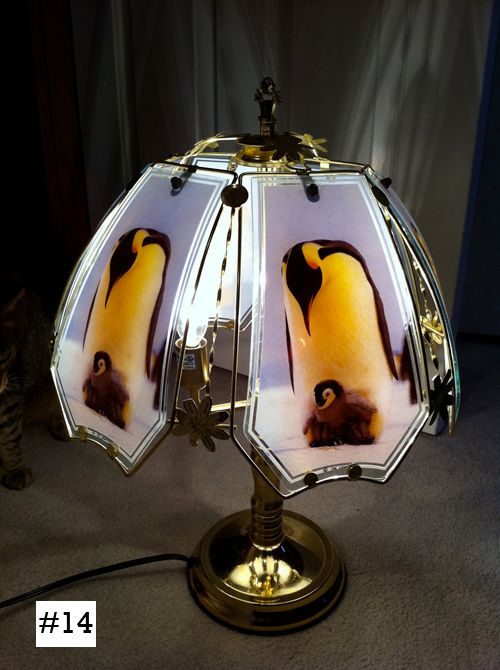 from Lori

I have nothing against penguins, but I can't think of a single decorating instance where this is OK.  Maybe in an igloo?  No.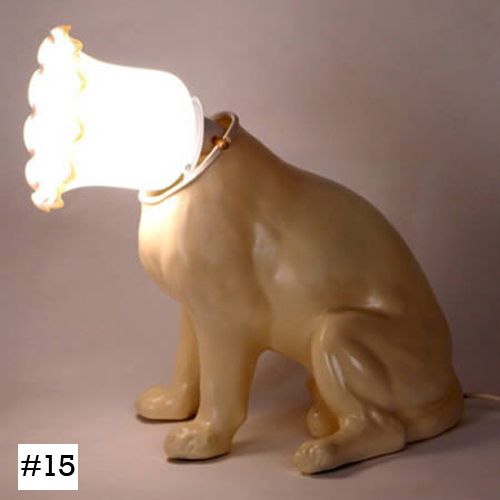 from Caitlin

I … have … no words.  What happened here?  Who gave this the green light?  Someone couldn't bear to toss their beloved but broken pug statue, so they ran a cord up its bum, screwed in a shade on top, and pretended it just got back from the vet?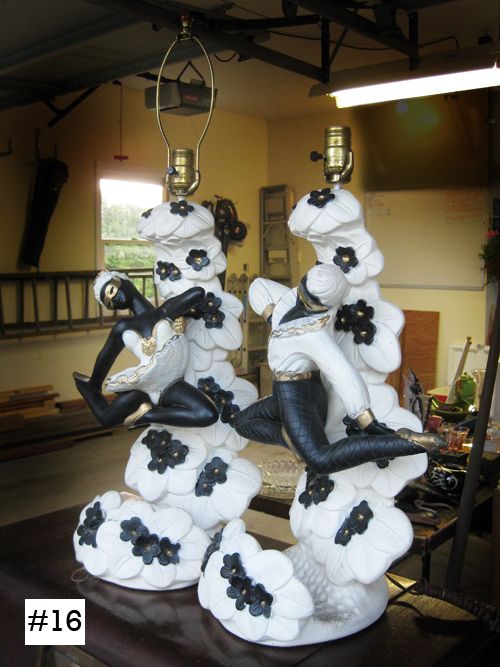 from Mary Lou

Join us for the ballet of the century!  The Phantom Dancers who Escort You to Hell: Where the Flowers are Black and the Hearts are Blacker!  Billed as "One of the most depressing things you will ever witness." Get your tickets today!  
from Sunny

Hand-carved from the trunk of a cypress tree, this candelabra lit the captain's quarters of a nefarious pirate ship for many years until it a shipwreck washed it ashore.  At least that's what they told me when I bought it for six bucks at the swap meet.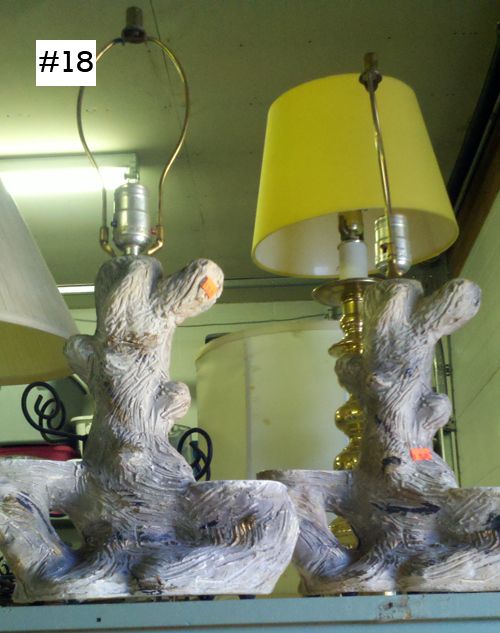 from Jen

Tree trunks?  Petrified poo piles?  Idol gods of a prehistoric religion?  Overpriced at $10 each?

Maybe, probably, could be and YES.
Ugly Lamps: Round Three