It's here!  The moment we've all been waiting for.
Ugly Lamp Contest, 2011.
Are you ready?
Oh, no.  You'll never be ready.
Let it begin.
from Peggy

If fear and desperation had a mascot.  And someone made that mascot into a lamp.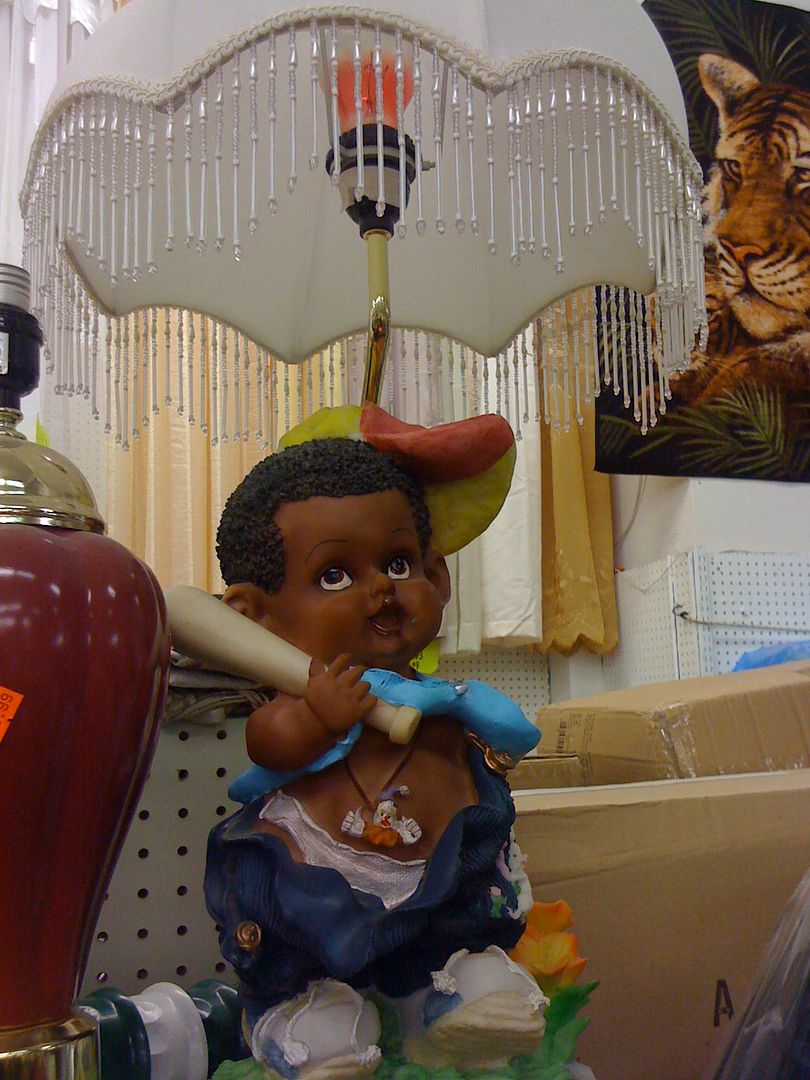 from Katie

I wasn't sure this slack-jawed, dead-eyed, nearly naked baby could get any creepier, then I noticed the clown necklace.

from Angela

This elegantly understated lamp will add a hint of subtle glamour to any corner of the room!
from "Name Withheld"  (yeah, it's that bad)
"So, gunning me down in the prime of my life wasn't enough, you had to make a LAMP with my leftover FEET?  Which you topped with a picture of a living deer, a cruel reminder of what I once was and will never be again?!  I'd be flipping you off if I had fingers."
from Daena

Have a house guest who has overstayed their welcome?  You need the Feather Jester!  A surefire guest-repellent, plus you can use it to dust the furniture after they leave!
From Marie
What this lamp lacks in attractiveness and style, it makes up for in sheer size, standing nearly four feet tall! Plus there's tassels!  Lots of … uh … tassels.
Ugly Lamps: Round One