Nothing wrong with this chair, nope, nothing at all. Other than it didn't really fit in with the feel of Haley's home, and the fact that the more I stare at it, the more it looks like a unhinged dragon-serpent trying to hypnotize me.  So Haley banished the dragon in favor of stripes and we can all breathe easier.

Check it out on her blog, Messy Craft Table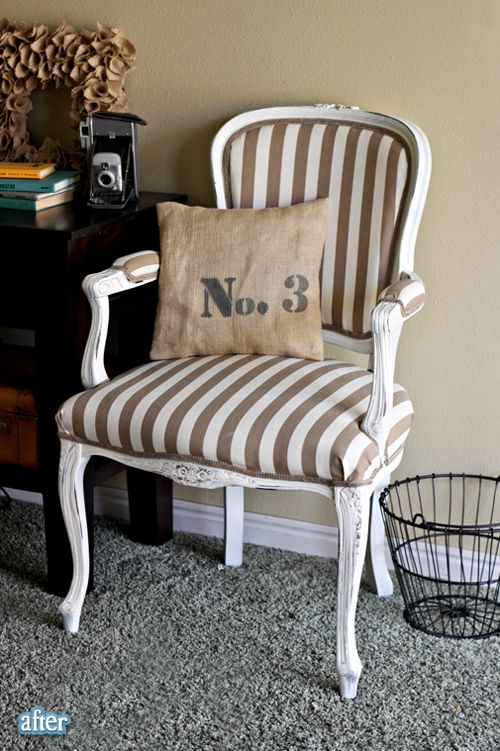 Be honest, did you kind of like that crazy dragon fabric?  If so, you will love this next redo from Chelsea,  who gives boring the boot to make way for some zesty Morrocan fabric of fun on her office chair!  Fantastic!