Kimbo has big, colorful style – style that did not jibe well with white-walled rental living.  There was no jibing to be had at all.  So she found a few non-permanent ways to add some color and character to her home.  Like board and batten made from, get this … old mini-blinds!  She repainted them and tacked them up with teensy nails that can easily be removed.  Would have NEVER thought of that one!  Check it out on her blog
A Girl and a Glue Gun.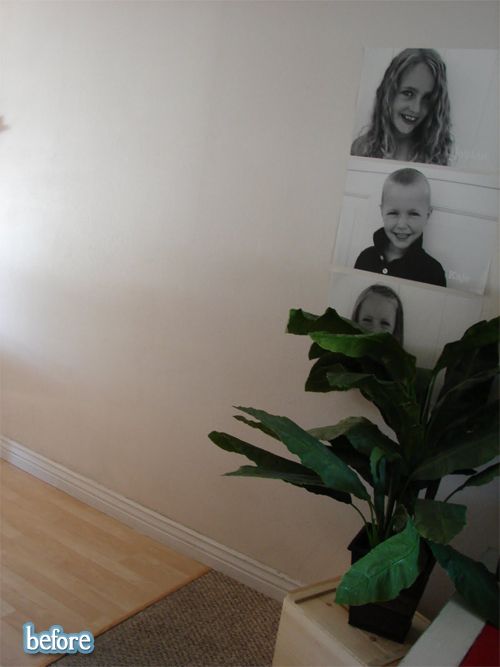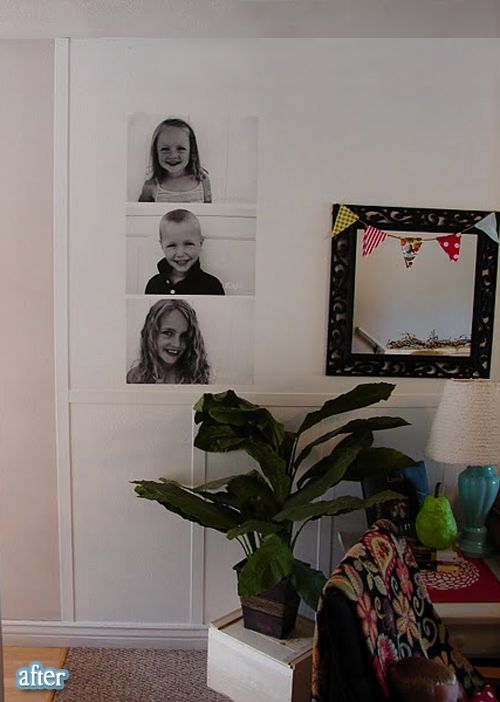 And it doesn't matter if your rental was built last week, for some reason they all come standard with Intensely Outdated Lights.  She devised a solution by covering a bit of sheet metal with happy houndstooth fabric for a custom drumshade that fits right over the top!  Fantastic.  Check out that process
HERE
.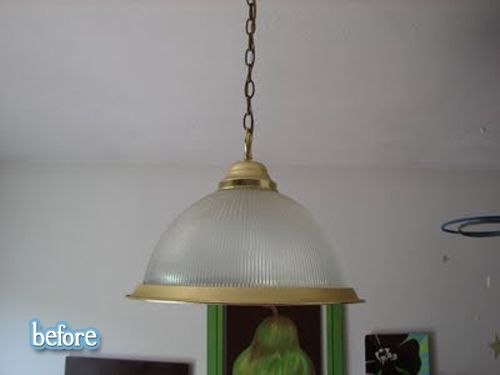 This post brought to you by: