Q:  What's black and white and headed in your direction?


A:  These makeovers!
It's a black and white bonanza today, starting with Kim from All of the Fish in the Sea.   She turned around this rundown and dated dresser from a grubby grandma to a Greek goddess!  All it took was some paint, new handles and a little moulding from the craft store!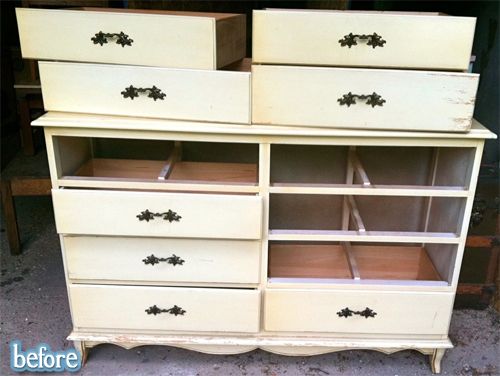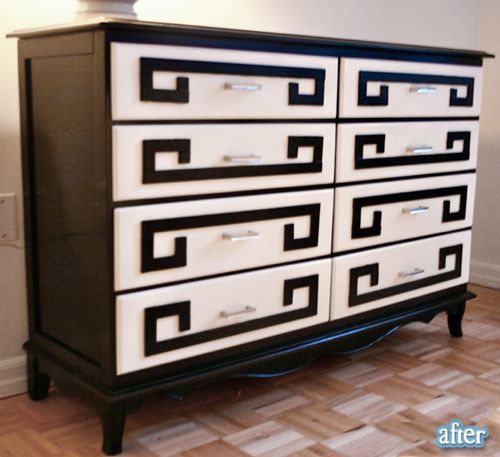 But Kim didn't stop there, oh no she di-in't.  Not one to shy away from pattern, color and contrast, she opted for a dizzying diamond design on the top of this sweet little desk.  I love the delicate brass knobs too!  See more right HERE.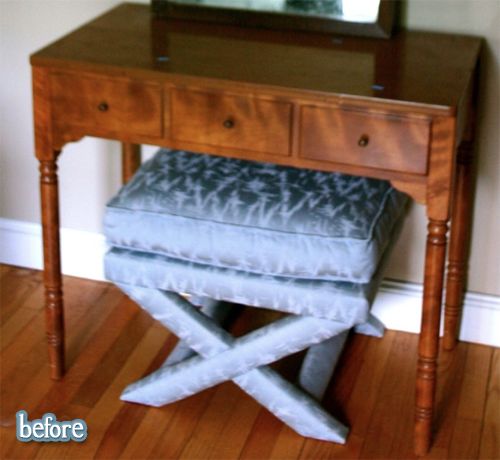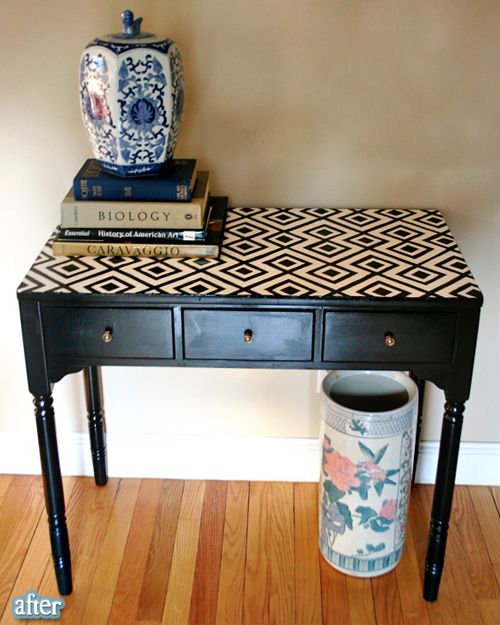 Kayla from A Jump up from Junk had nothing to lose when she took on these old office chairs, other than the whole eight dollars she paid for them. Money well spent, because they look great now!  I mean, I was kind of digging the former half naugahyde, half industrial grade fabric combo in clashing shades of maroon, but I suppose I will live.

Angela proves once again that cheapo laminate furniture needs not look like cheapo laminate furniture. She paitently sanded, primed, and painted, often waiting a day between coats.  Then she added sparkle with leftover wallpaper.  Even though you could still easily punch a hole through this, you certainly wouldn't want to try!  So pretty!  Check it out on her blog Ramblings of an Indecisive Mind.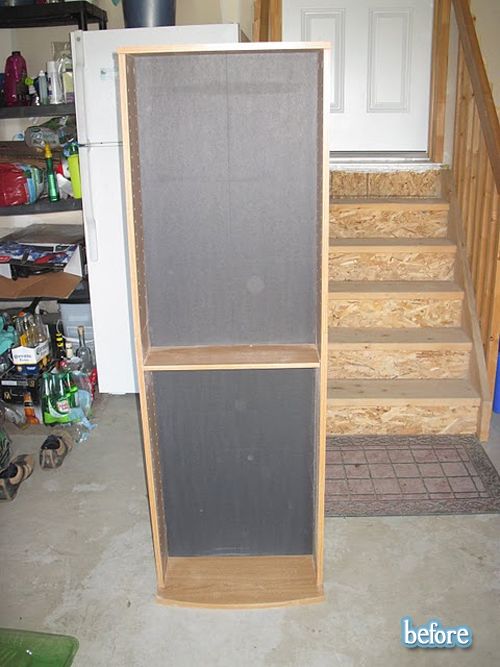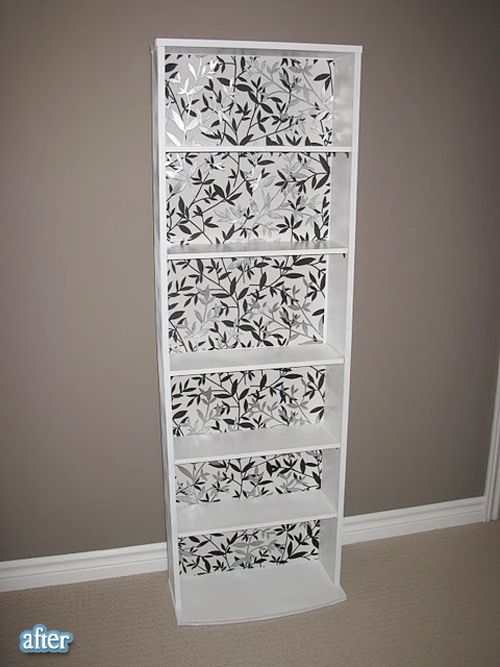 And finally, a simple black and white update of this cramped and outdated little kitchen from Maureen.  See how just removing that little cabinet-joiner above the window made such a difference? And probably no one was sad to see the cheese mural behind the stove go, either.