Perhaps there are better ways to pay homage to your Scottish ancestry than papering the entire bathroom in your clan's tartan.  A nice plaque or something?  A small throw over the back of the couch?  Remember, plaid is like bagpipes:  Too much makes people want to stab themselves.  Uh, I mean, a little goes a long way.  (Actually, I love me some bagpipes.  But I'm serious about the plaid).
This simplified and pared down look comes from Angela at Fixing it Fancy.  I am diggin the driftwood mirror and dresser turned vanity.  And that light fixture!  She originally wanted a similar version for, but it cost $1,500. (what?!) So she decided to make one herself and spent less than $20!  DIGGIN it.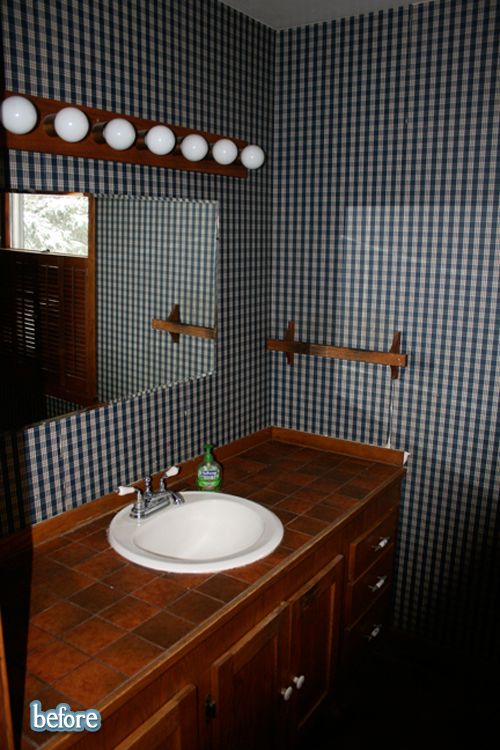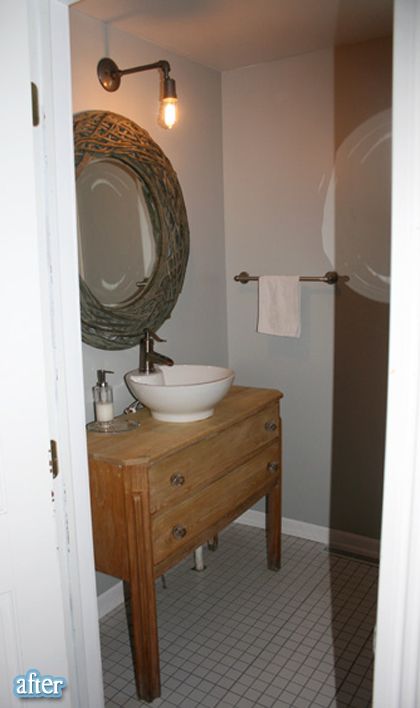 This post sponsored by Krrb.com
Krrb.com connects neighbors to buy, sell, trade and give secondhand and handmade.