Let me tell you something, I am down with the whole dresser-as-a-changing table idea. Because, duh, when your baby is out of diapers, you still have a very usable dresser.  There is just no disguising a regular changing table after its purpose in life has peaked:  "Hey, uh Susan?  Why is there a changing table in your living room?"  "Don't be a fool!  That's obviously a bookcase!"  "Oooookaaaay."
 
So anyway, here's a great $8 dresser that Better After reader Brooke repurposed as a changing table. And just in case you were about to point out that any child sleeping in a twin bed should be out of diapers, let me tell you something else: this is a shared bedroom, the crib is just out of sight.  And I think the whole room is outta sight!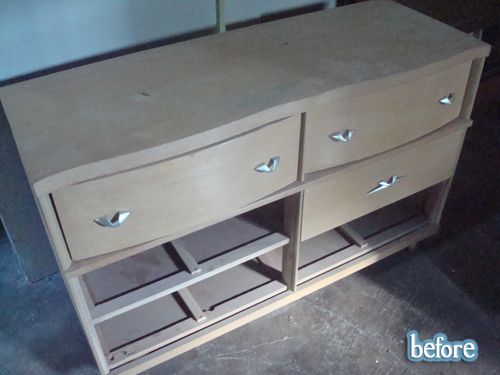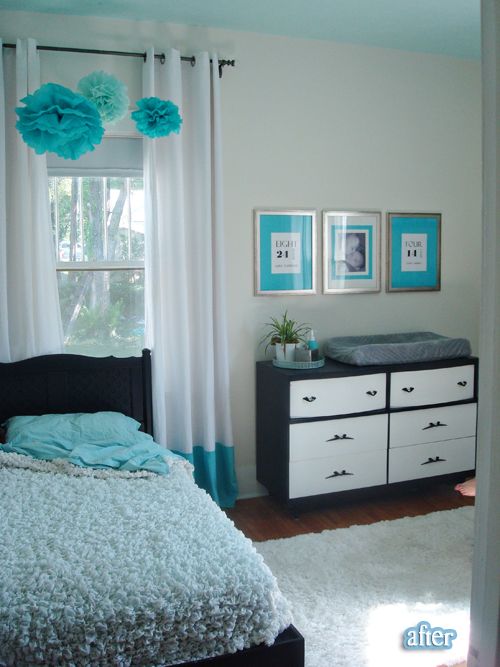 And look!  Brooke didn't stop there with her bargain finds, she picked up these owls for $3, fixed the toe (claw?  talon?) with an old pen cap and clay, and now she has a sweet little set of bookends.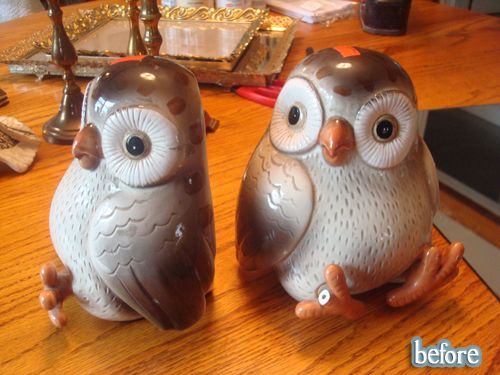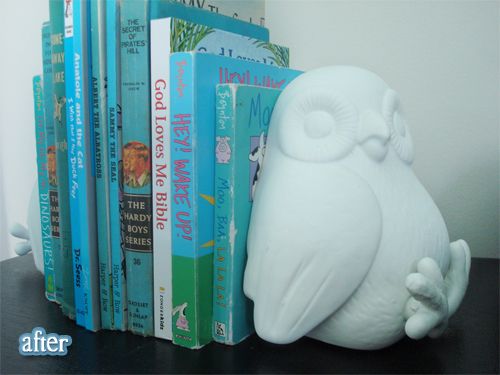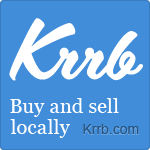 Krrb.com connects neighbors
to buy, sell, trade and give
secondhand and handmade.