Genia's bedroom already had a lot going for it.  Great ceiling and moulding.  Cool light fixture.  But it was lacking in … shajazz.  Just like Jello, there's always room for more shajazz, am I right? So she and her husband put up some board and batten, only it wasn't quite board and batten, it was like board and batten's hipper more modern cousin.  I love it! 
They used small strips of moulding, and in an especially genius move, used a single headless nail to hold each piece in place until they were sure the whole thing was perfect.  Those are the kinds of ideas I think up far after the fact as I'm prying out every single nail and crying.
Thanks for sharing Genia!  See more on her blog This Home of Ours.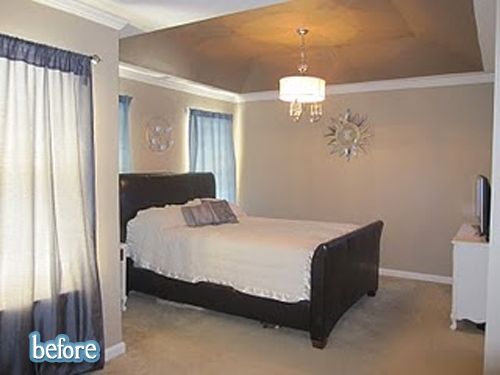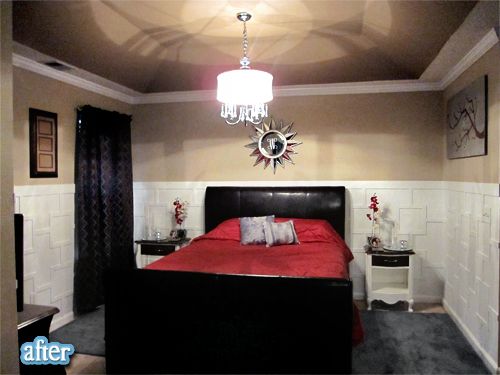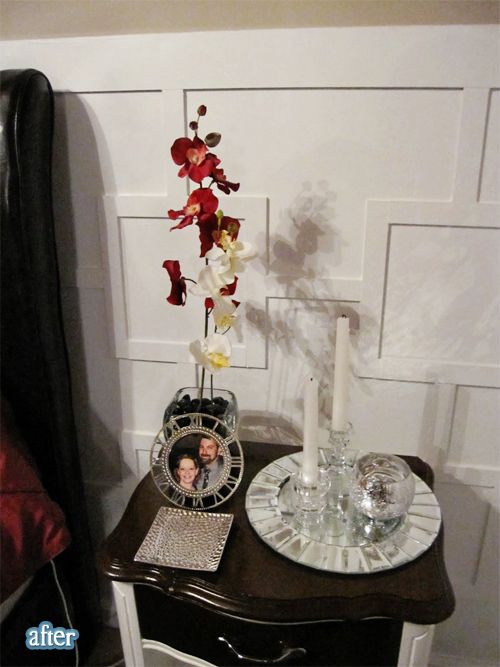 This post sponsored by Krrb.com
Krrb.com connects neighbors to buy, sell, trade and give secondhand and handmade.
 Enter to win by posting your stuff, it only takes a few seconds!