Look here!  Before and after time!  This funky old dresser became a changing table in a nursery. With the cute half circles on the drawers, I would have been tempted to go "full-baby" all over it, and plaster it with pastel pink polka dots or something, but Heather went in a totally different direction: minimalist Native American.  Intrigued? I was! Head on over to Heather's blog, 
The Coterie Blog
to check out the entire space!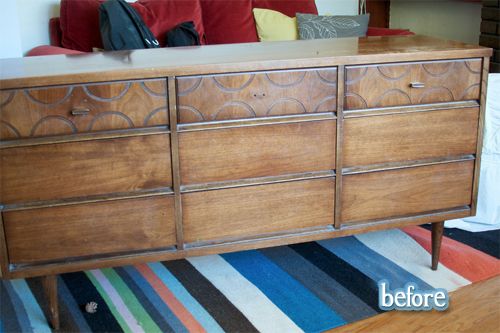 This post sponsored by Krrb.com
Krrb.com connects neighbors to buy, sell, trade and give secondhand and handmade.