Nothing about either of these two before chairs would make me sit on or even near them, let alone put them in my house. Tasha's $15 chair was sporting a sad floral fabric and selection of mystery stains, and Sonja's crusty velvet chair looked to be nearing its disintegration point. 
But, of course, the afters are simply lovely.  I love how Tasha kept the natural wood and just stained it deep and dark.  And I love Sonja's because the fabric is fab, even though her husband thinks it looks like a muu-muu!  Which just makes it all the more awesome to me.  See Sonja's HERE.  Thanks ladies!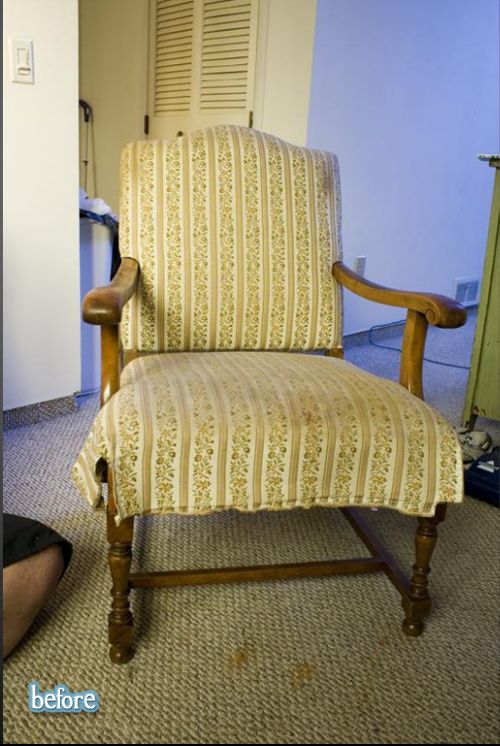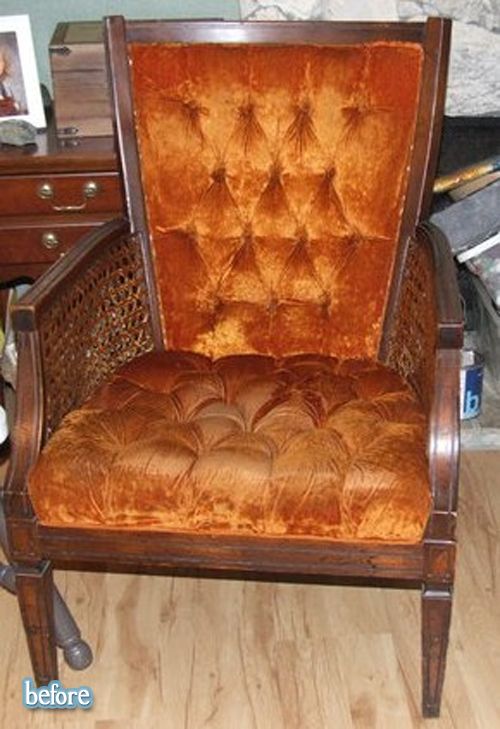 This post sponsored by Krrb.com
Krrb.com connects neighbors to buy, sell, trade and give secondhand and handmade.