Speaking of flags, (we weren't actually, but we are now) my husband works at a high school with a large population of foreign students.  The administrators thought that a nice way to recognize this fact would be to set up big display of flagpoles out front, flying all the flags of the countries represented by their students.  Only … somehow a communist North Korea flag got mixed in there accidentally, and a whole bunch of people got offended.  Whoopsie! 
So the whole point of that story was to talk about this desk and the Union Jack trend.  I think we can almost all agree that the Union Jack is a pretty rad flag.  But … now I notice that this desk is not really sporting a traditional Union Jack at all, just some cool stripes.  Hrm.  Still looks awesome. 
From Brooke at Bee Interiors.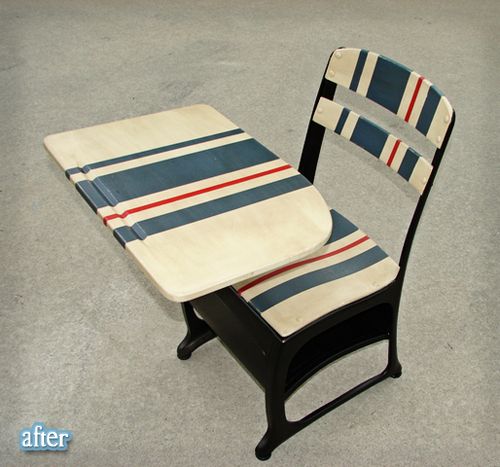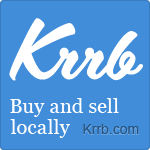 to buy, sell, trade and give
secondhand and handmade.