Lamp redos!  Never get tired of them.  Probably because, as you may have noticed, I have a really short attention sp– hey, did you hear Taylor Swift singing "Lose Yourself" by Eminem at her concert in Detroit?  That was pretty cool.  What were we talking about?
Lamp redos, yes!  I like them because they only take about 30 seconds of spray painting, and wha-bam: you have a new lamp.  How cute is this one from Brook at Being Brook?  Answer: really cute.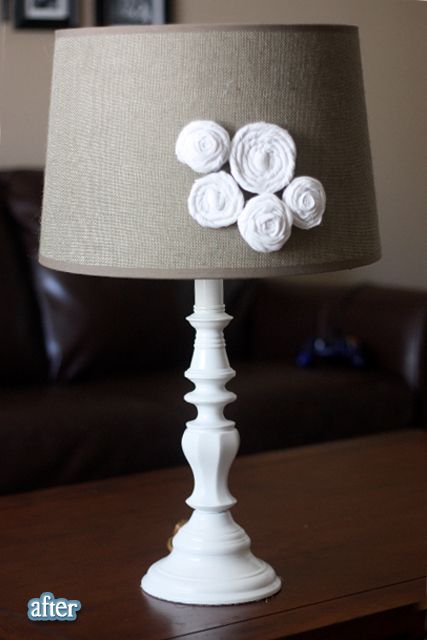 This post sponsored by Krrb.com
Krrb.com connects neighbors to buy, sell, trade and give secondhand and handmade.