Organizing your spices?  Pshhh!  What a waste of time.  Do what I do and cram them willy-nilly into one tiny cabinet. It's much more efficient, not to mention exciting.  "Am I going to get hit in the face with a falling bottle of lemon pepper today?  Or maybe paprika!"
Once that's accomplished, you can take your unnecessary old spice rack and turn it into something worth using: a jewelry organizer!  Much more fun, wouldn't you say?  From  Jaimee at The La Dee Dah.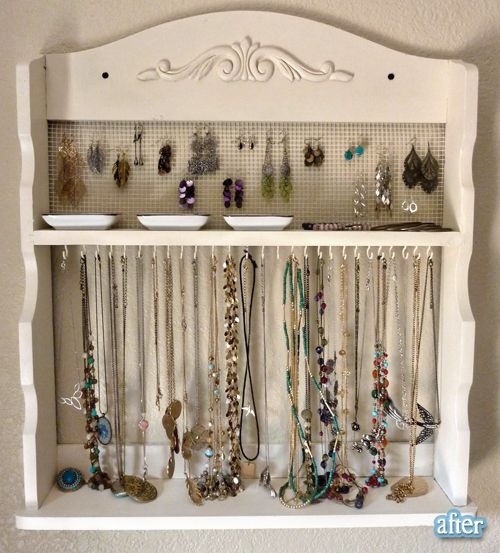 This post sponsored by Krrb.com
Krrb.com connects neighbors to buy, sell, trade and give secondhand and handmade.