Lots of homes here in the boiling metropolis of Phoenix are equipped with fireplaces, for the same reason earth is equipped with Kim Kardashian —  to serve no useful purpose that I can deduce other than to look nice.  Is that also the case in Tennesee?  The fireplace thing?  Or are fireplaces a necessity there? 
I wouldn't know, but what I do know is that while Tennesee dwellers Raney and her husband may or may not have needed a fireplace, they definitely needed more style in their living room. 
So they replaced the brick with stacked stone, installed a new firebox and a marble hearth and added a set of built-in bookcases to give the whole set-up some much needed width.  (Insert your own Kim Kardashian joke here.)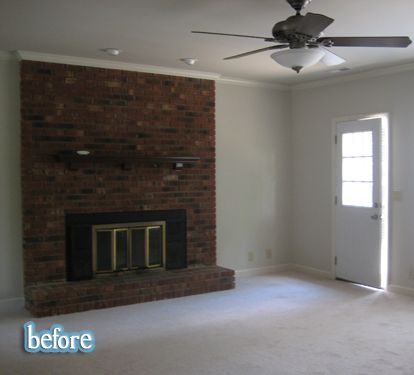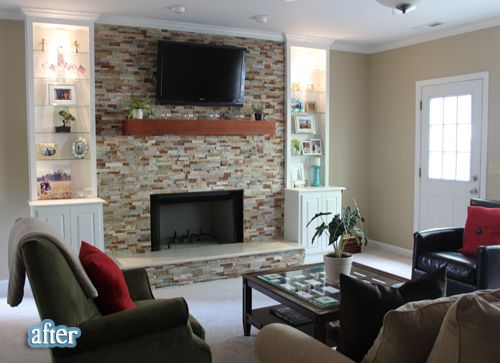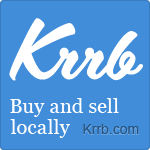 to buy, sell, trade and give
secondhand and handmade.