I love this room redo, not only because it replaced that peachy pit of peachocity with cool stripes and a gray and yellow color scheme, but because of the leg lamp!  Dare I say,  it looks kinda… classy?
When I started the process of ye olde blog redesign a few weeks ago, I made certain to my designer Ana that my header would remain the same.  "Upon penalty of certain death, you WILL NOT REMOVE MY LEG LAMP HEADER!!" I fiercely demanded.  Actually, I just asked nicely.  Ana's very accommodating.   Anyway,  I just love my silly header.  Which explains why I extra-love this room redo as well.
Take a tour of the whole space on Ash's blog Domestic Imperfection.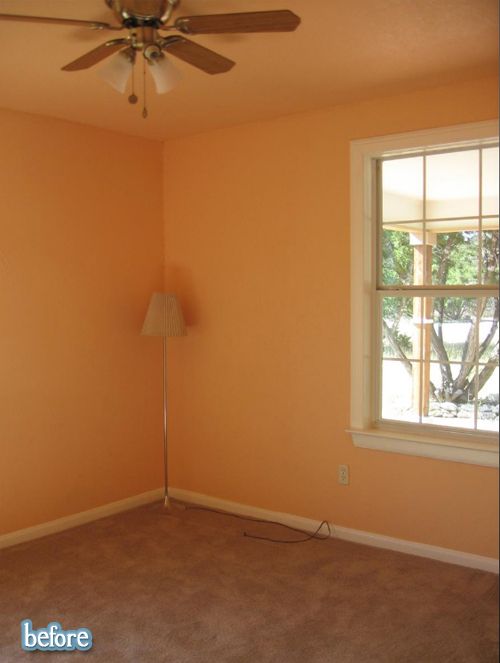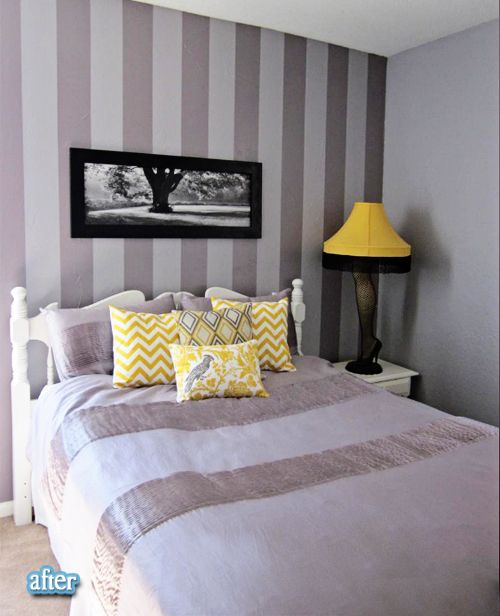 This post sponsored by Krrb.com
Krrb.com connects neighbors to buy, sell, trade and give secondhand and handmade.