There is a painful transition in parenthood, the point when the last of your widdle babies has finally outgrown the crib.  In anguish you cry, "Where does the time go?!"  "He's all grown up, he doesn't even need me anymore!"  "It seems like only yesterday that he was born!" Also,  "I paid 300 bucks for that crib!" 
In this case, the not-so-anguished parents tossed it to the curb.  Beckie from Infarrantly Creative came along and scooped it right off the sidewalk and made it into a bright scripture plaque to hang in her home.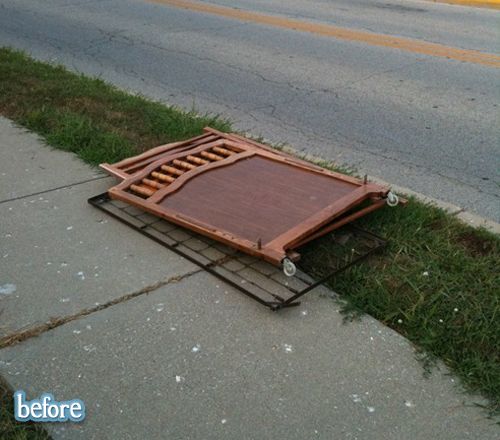 And rejoiceth in this while you're at it: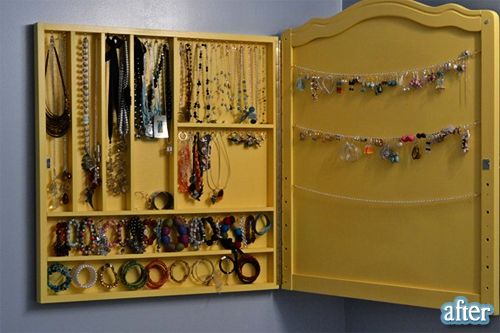 Oh yeah, stealth jewelry storage! Awesome. Step by step tutorial on her blog HERE.

Courtney also found herself with an old crib on her hands, and she knew exactly what to do with it.  Remove all but one of the sides to make a trainer-crib, to discourage her children from rolling in their sleep!  Oh, no, my mistake, actually this is a bench!  Much better idea. See it on her blog A Diamond in the Stuff.