Are you renting and absolutely hate your kitchen/bathroom/bedroom/etc, but can't do much about it, because, well, you're renting?  Try this tactic: sweet talk your landlord into letting you change it by offering to do the labor yourselves.  If your landlord is especially cool, they might even provide you with materials to do the job. 
That's what Nick from Lindauer Designs decided to do when he couldn't take another day of bright orange countertops and the three clashing patterns of wallpaper that his kitchen was rocking. Looks like it paid off.  Take a stand renters!  You don't deserve to live with cheddar-colored counters!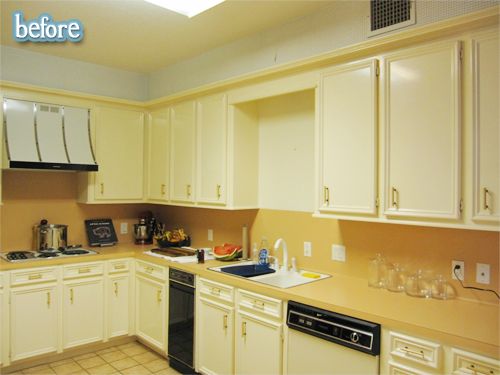 This post sponsored by Krrb.com
Krrb.com connects neighbors to buy, sell, trade and give secondhand and handmade.
 Enter to win by posting your stuff, it only takes a few seconds!