Someone is going to be sleeping pretty tonight!  OK, probably not quite tonight, but sometime very soon!  The winner of the pair of Z Pillows from Malouf Fine Linens is …
Woo to the Hoo!  Congratulations Nicole, and please contact me ASAP at betterafter@live.com to claim your pillow prize!  If you didn't win, that doesn't mean you don't deserve a good nights sleep!  Head on over to Malouf Fine Linens to check out their selection of luxury pillows, sheets and more.
Now, down to bizness.  The bizness of before and afters:
Obviously this here was an empty room. Naked room makeovers feel like freebies because even the smallest effort equals improvement.  Slap some paint on the walls, throw a bed in there with a cute comforter, and bam, better after.  Well, anyone can put a bed in a bedroom, but Christie from Southern Priss went the extra mile for her guest room. There is cute happening all over the place.  (And she only spent $170!! Wow!)  I'd feel very welcomed in there.  Thanks for sharing Christine!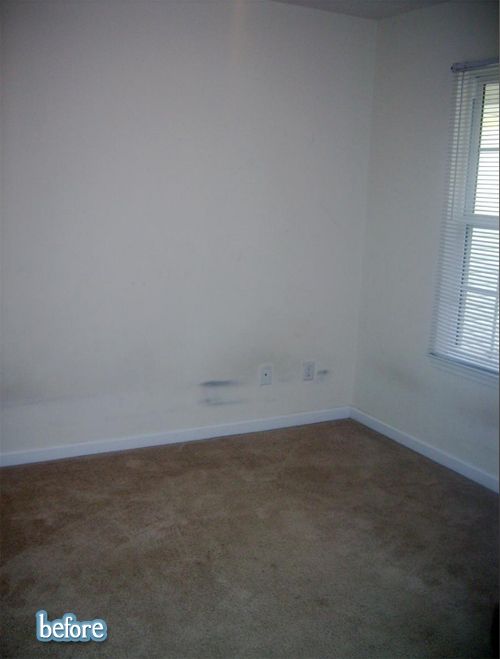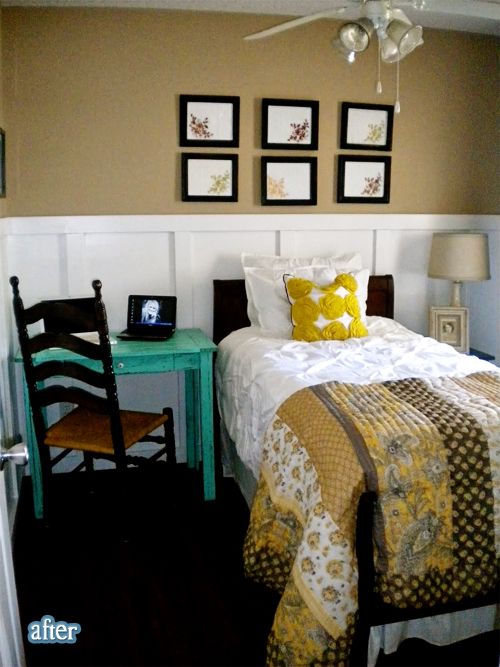 This post sponsored by Krrb.com
Krrb.com connects neighbors to buy, sell, trade and give secondhand and handmade.
 Enter to win by posting your stuff, it only takes a few seconds!