Looking for a little somethin' somthin' to spice up your next BBQ?  I'm not talking ribs, I'm talking deck decor!  For maximum outdoor impact, you could buy a huge circular patio rug, customized with your initials!  Or, you could save yourself about $675 and just paint one. Look, the wood slats make for perfect stripes!  From the amazing Catherine at Freddy and Petunia.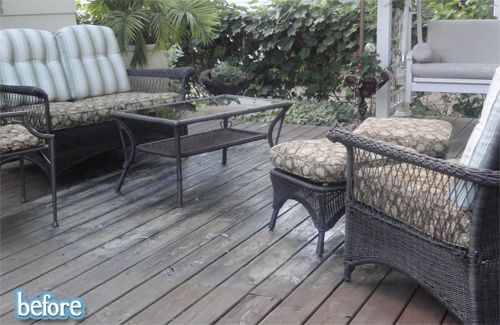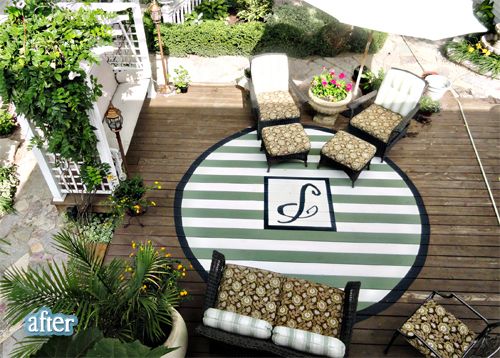 This post sponsored by Krrb.com
Krrb.com connects neighbors to buy, sell, trade and give secondhand and handmade.
 Enter to win by posting your stuff, it only takes a few seconds!