When I was a renter, I hated not being able to change anything about my home.  Then one day some friends in the same apartment complex decided to ask the landlords if they could paint. And the landlords said yes! And my world was rocked!  So rocked that I did something totally brash: I went out and bought a gallon of paint and repainted my little apartment too!  Ok, I only painted the bathroom. And I painted it beige. The smallest room, the most boring color, I am not much of a risk taker.  On the upside, I'll probably never have a gambling addiction.
But, sometimes a little risk pays off.  Why not ask if your landlord will let you paint? (Or … shhhh … just paint anyway!  If you are planning on being there a while, why not?  Just paint it back before you move out.  I won't tell.)   Karen not only repainted her kitchen, a huge improvement over the previous sins of gold and aqua, but she added a stainless steel backsplash with … contact paper?!  True.  Check it out on her blog Lease to Decorate.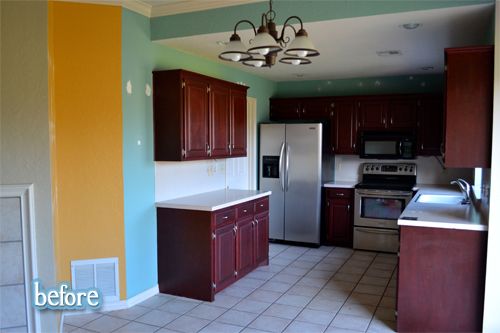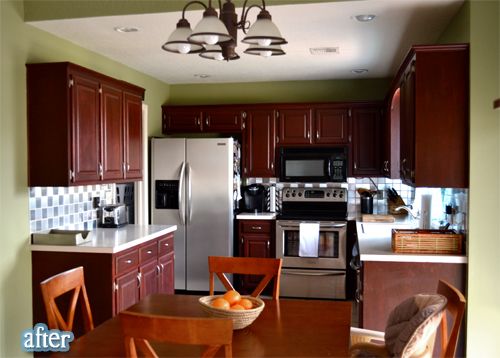 This post sponsored by Krrb.com
Krrb.com connects neighbors to buy, sell, trade and give secondhand and handmade.