You and I must make a pact …  Not really.  There's no need for us to make a pact, nor bring salvation back. I've just had I'll Be There by the Jackson 5 stuck in my head all day, and that's the first line of the song.  I'm not complaining, it's a great song! 
 
Funny story about that song:  I was driving around with my mom and sister in downtown Phoenix one day, trying to go visit a friend in the hospital.  I'll Be There just happened to be playing on the radio.  I was unfamiliar with the area and kept getting turned around and around.  In my growing lostness and frustration, I went to flip a U-turn in the middle of a busy street (downtown Phoenix, you know).  At that very moment, my sister, who was in the backseat quietly singing along to the radio, decided to bellow out at full-force the part where little Michael goes "JUST LOOK OVER YOUR SHOULDER!!!!"  I screamed, swerved into some bushes, almost peed my pants and nearly killed us all.  So, just an FYI, sing that song with caution in the car.
 
That story doesn't have much to do with this amazing kitchen redo from Annie.  Sorry.  Wait, here we go:  If you think that this old kitchen really needed to Beat It, You Are Not Alone. Now it's a  Pretty Young Thing.  Thanks Annie!  (are you ok? are you ok? are you ok Annie?)    Sorry again.  Seriously stopping with the MJ lyrics now.  By the way, this kitchen remodel was done in 3 days for around $500.  You Rock My World!  Ok, stopping for real.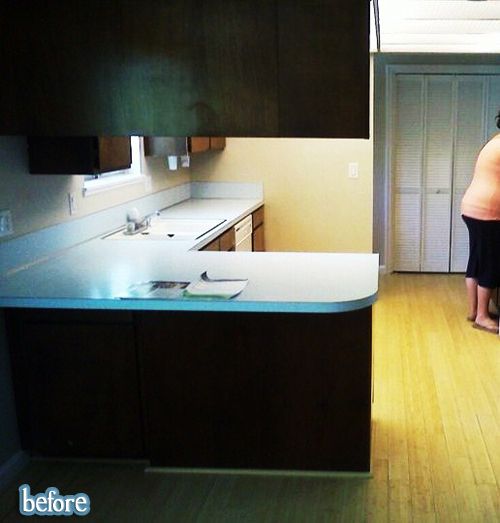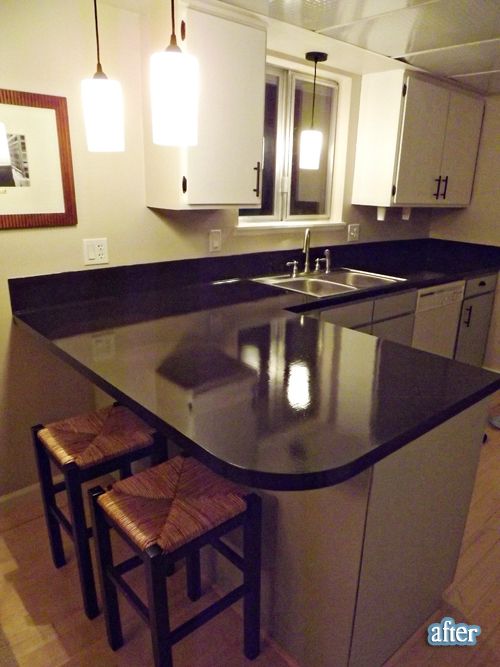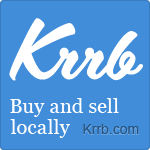 to buy, sell, trade and give
secondhand and handmade.