Oh dang.  I just realized it's Wednesday.  I've been thinking it was Thursday all day! *big sigh* This is going to be a looooong weeek.  Well, how about some quick and easy makeovers, sure to get your spray-paint trigger finger itching?  Yes? No?  Don't argue with me, I'm tired!
Yes, ok, quick and easy it is then.  So like the Bible says, spray paint is a girl's best friend. Or that might be dogs. Or diamonds?  Diamond dogs?  Dustin Diamond?  I really don't know. I'm tired.  But you can't ever be too tired to spray paint! 
Check out these sweet little projects, first from Better After reader Stacie, who unpatriotically spray-painted right over the most revered symbol of our American nation – two turtle doves – with a simple coat of red to make an eye-catching kitchen caddy.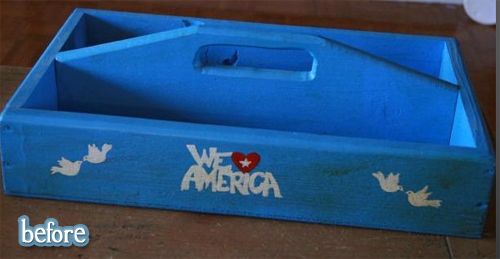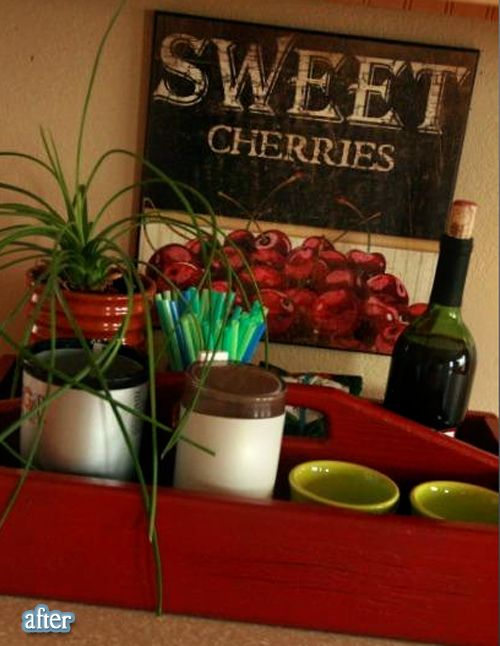 Valery from Merry Go Round Boutique took this grungy outdoor light and turned it into a sweet little tablescape scene for mere pennies!  She says "Easy projects like this that are completed with relatively little work bring me so much gratification!" Amen to that Valery, because I can promise you, your local HomeGoods is probably selling something exactly like this right now for $30.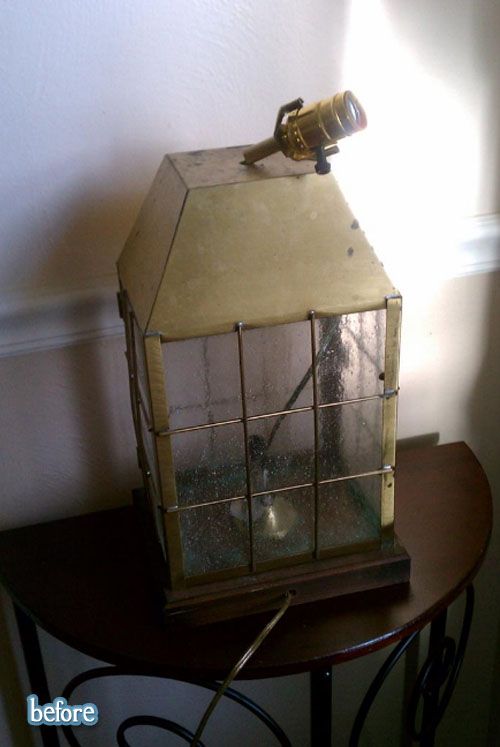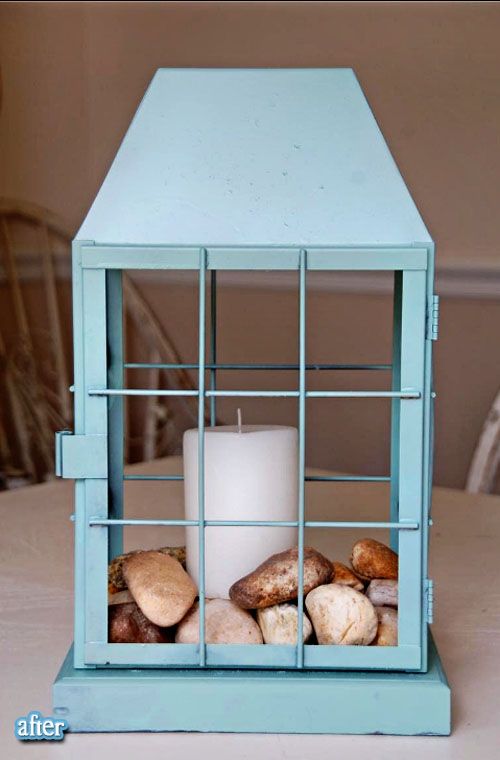 And here is one more case of the trendy turquoise treatment, given to this gaudy-awful gold mirror. Fabulousness. 

From Maria at Our Lake Life.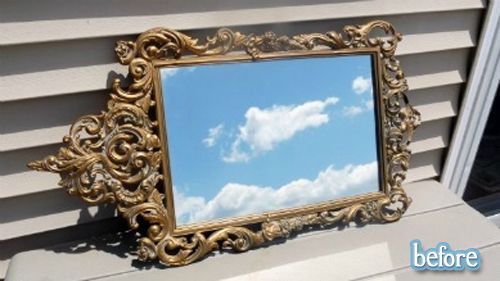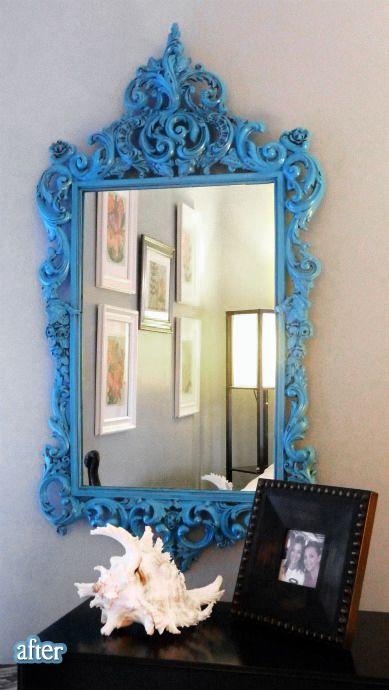 Have a good weekend friend!

Ha ha, I kid. 

 *wistful sigh*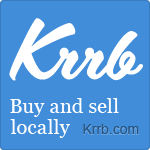 to buy, sell, trade and give
secondhand and handmade.