Reach down and get a firm hold on your socks, because they are about to be knocked off.   Check out how Jodie's living room evolved from looking like a sad, black-leather clad bachelor pad to … well … the total opposite. Sophisticated, bright, happy perfection!  If you have been waiting for a sign to convince you that you should go ahead with getting that entertainment built-in you've been dreaming of, this is it.  It will be like Prozac for your living room, truth!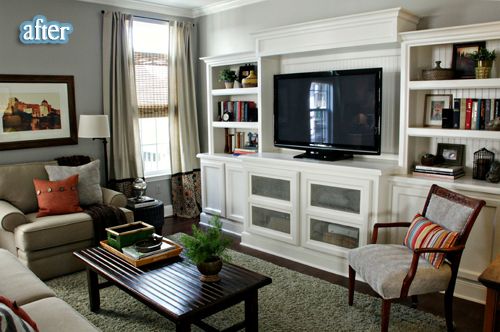 This post sponsored by Krrb.com
Krrb.com connects neighbors to buy, sell, trade and give secondhand and handmade.
 Enter to win by posting your stuff, it only takes a few seconds!