When the only item of visual interest on your wall is a lonely little smoke detector, that should alert you that it's time for a change.  Holly knocked out this amazing hand-stenciled wall with the help of a friend and the Michael Jackson playlist she brought along.  (Seriously, it helps.  I'm listening to MJ right now! Shake it shake it baby, ooh girl!)
Anyway, she found her inspiration from a David Hicks wallpaper sample and recreated the same thing with a  homemade stencil!  So chic. Thanks Holly, for proving that homemade doesn't have to look homemade!
Check out more on her blog Adventures of an Almost 40 Year Old Intern.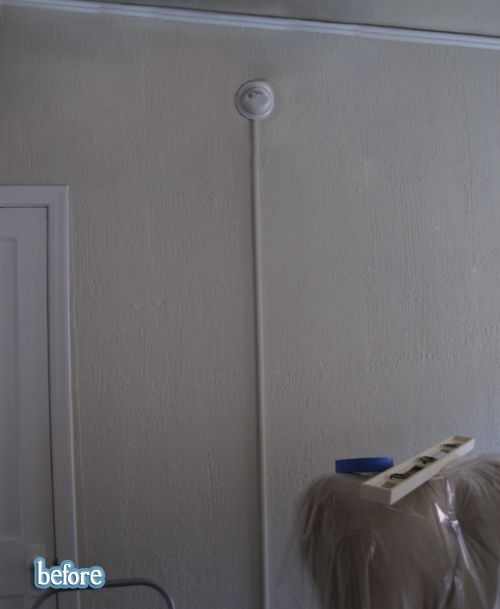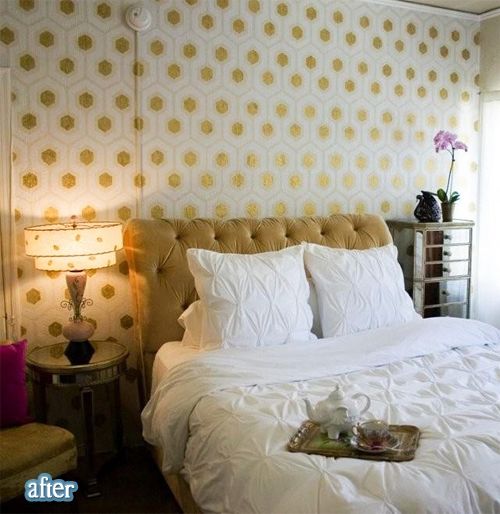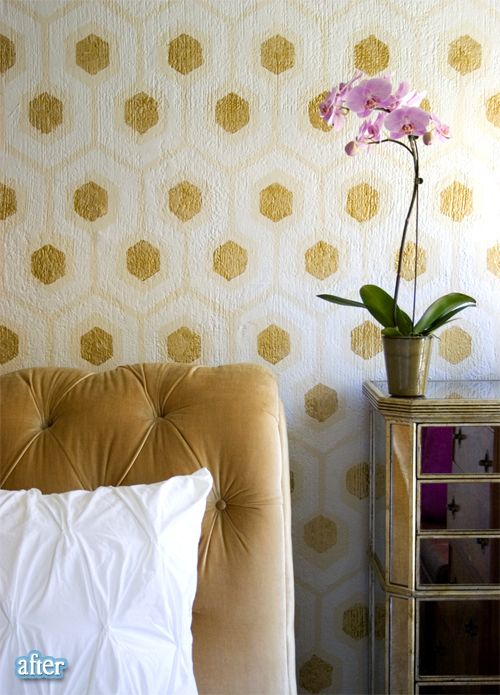 Isn't that amazing?  I didn't know I had such a thing for gold hexagons until today! 

Oh, and check this out too!  She had a lame light fixture outside her bedroom and DIY-ed up a glam solution with thin sheets of brass and a circle punching tool.  Easy as 123!  See it HERE.