This horrible dresser appears to have been only recently vacated by an incontinent cat. Ew.  But forget about that for a second and check out the after.  What the?!  Woah, right?  How did Kristy get so much design and detail into the drawers and side?  Well, turns out that the dresser already had these details pressed into the lightweight wood, (which couldn't be sanded, thus explaining the puddles of stripper and acetate, and not … you know). Kristy knew just how to coax them out.  I think it's beautiful.
See the process on her blog 4 the Love of Wood.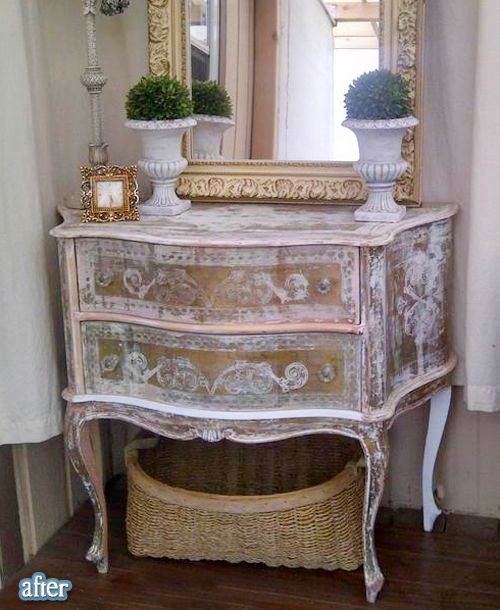 This post sponsored by Krrb.com
Krrb.com connects neighbors to buy, sell, trade and give secondhand and handmade.