Does this table bring back some haunting 80's memories for you?  It reminds me of my old childhood chum Anaya, whose mom was ALL ABOUT the 80's decor.  Lot's of black lacquer and neon lamps and "art" like this:
I thought she was like, the coolest thing since Wonderbread.  She also let us watch Pretty Woman at Anaya's birthday party, which now that I think about it, was a strange choice for a bunch of 10-year-old girls. Julia Roberts DID made for such a likeable hooker though, didn't she?
Anyway, that's where this old console table belonged, firmly in the 80's.  But Jessica from Stellar Junk brought it back to life with a charming country feel.  Hmm, from washed out 80's star to plucky country girl?  I think I just cooked up a new Julia Roberts movie!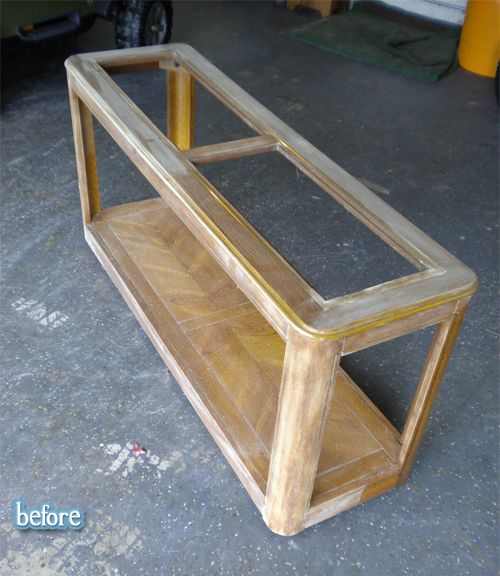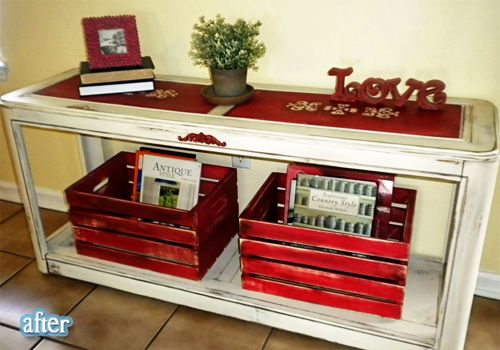 This post sponsored by Krrb.com
Krrb.com connects neighbors to buy, sell, trade and give secondhand and handmade.
 Enter to win by posting your stuff, it only takes a few seconds!