I have a bunch of thrift store makeovers to share, but not the typical type, nope!  Instead of entering Goodwill and heading straight for the furniture section, today we are going to walk a few paces and hang a hard left, where we will find ourselves in … women's wear?!  The land of denim jumpers and teddy bear sweatshirts and oversize polyester jumpsuits?  Oh yeah.  Get excited.  And say hello to Sara from Brand New Vintage, who has never met a second-hand jumpsuit she didn't like.  Eventually. 
Check out some of her amazing finds below, and give it up for her mad sewing skillz.   Behold: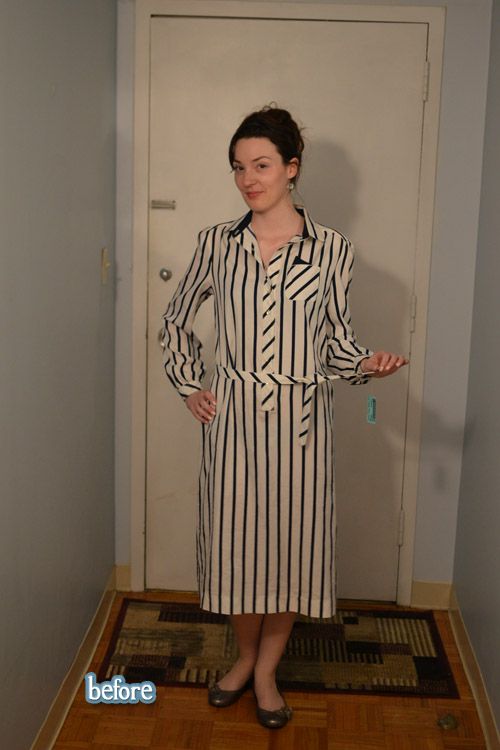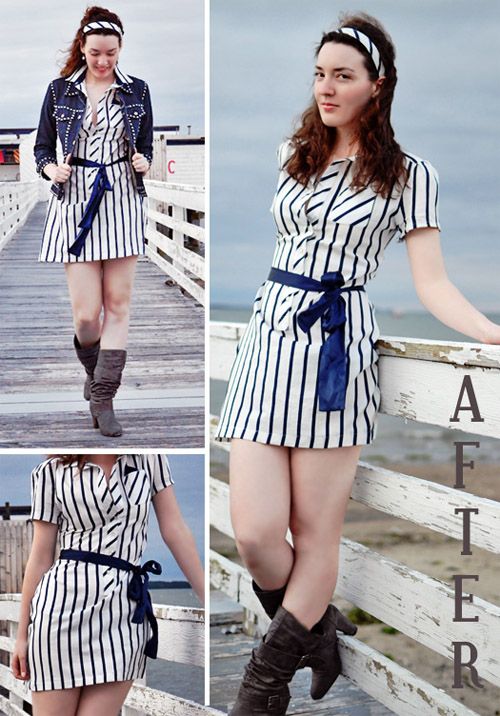 Did you just say "NO WAY!?!"  And then scroll back up and say "NO WAY!?!" again?  So did I.

See it HERE.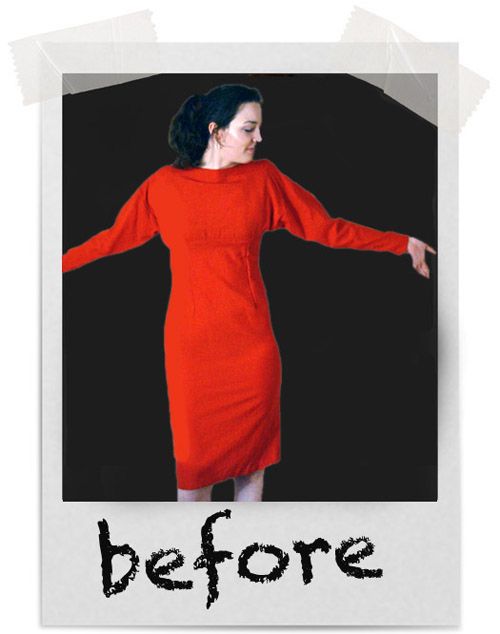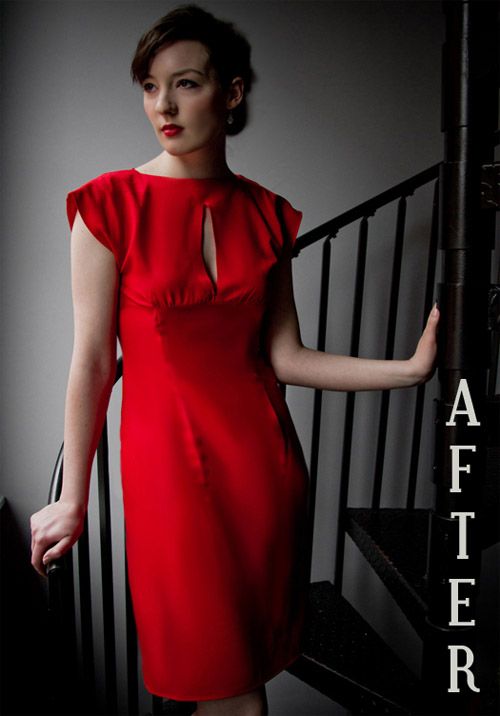 I mean seriously. 

See it HERE.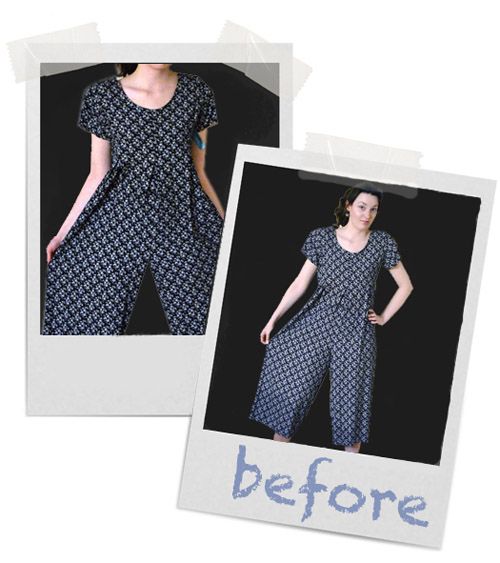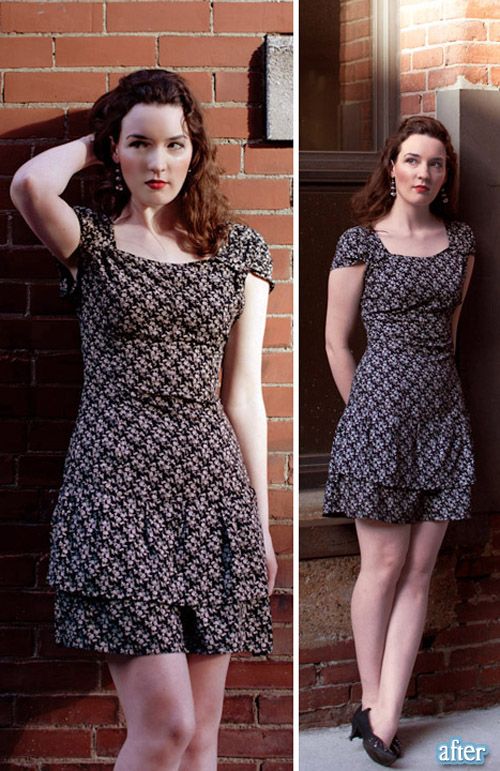 Oversize jumpsuit! You were such a nerd back in high school!  You uh, want to get together later?

See it HERE.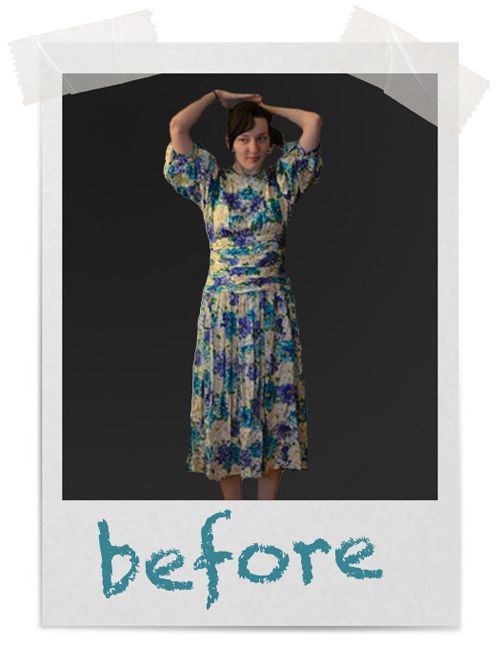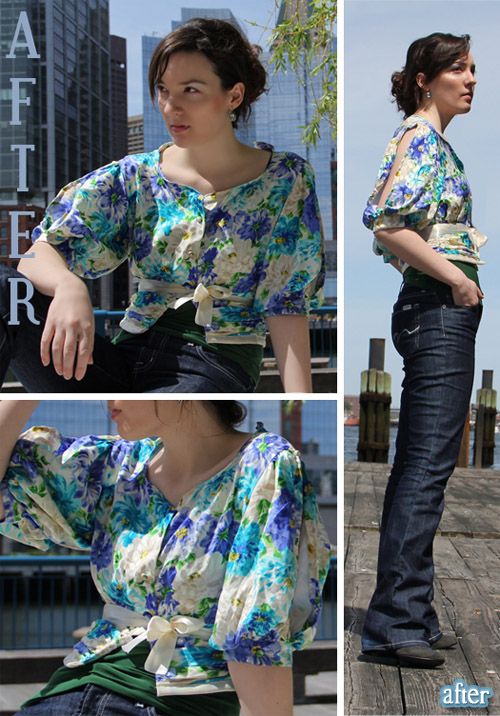 Well now I obviously can't go another day without finding a matronly floral for myself.

See it HERE.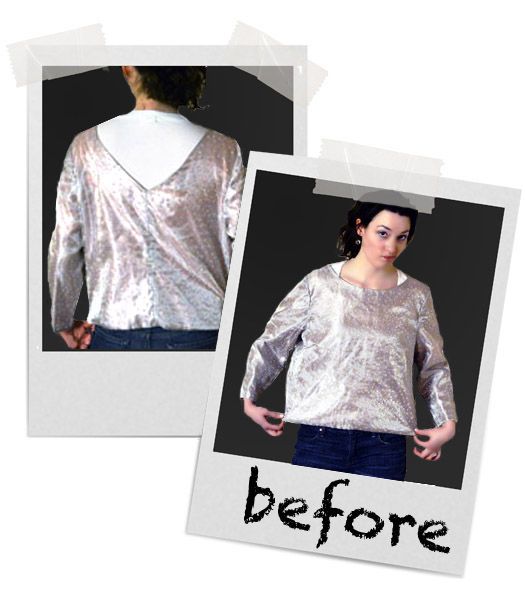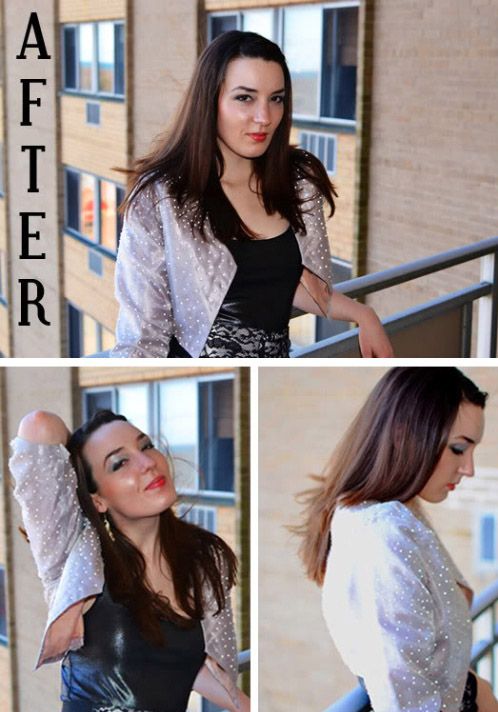 Holy sparkly bolero batman!  See it HERE. 

Tons more to see on her site, plus she's wickedly funny too. Is Sara the coolest gal on the planet or what? 

Oh, but wait!  If sewing isn't your thang, there's always our trusty friend: spray paint!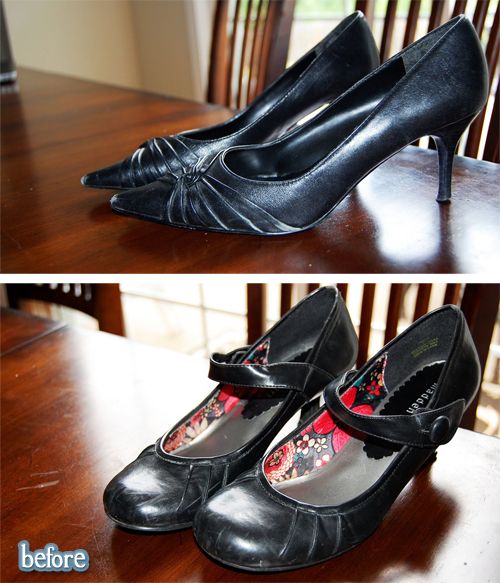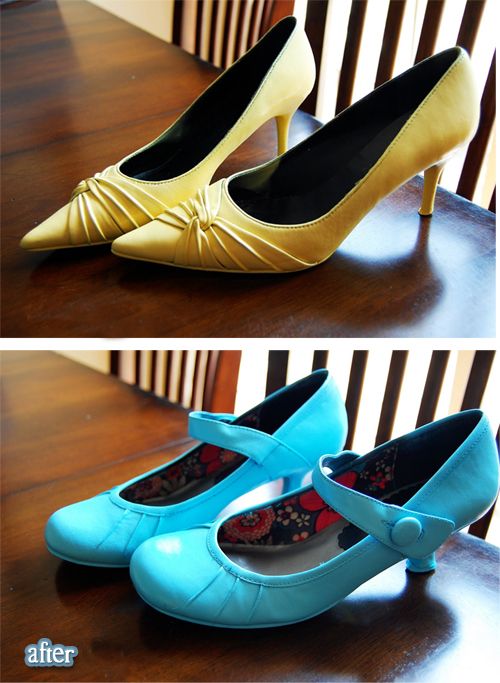 Pretty!  Cool!  Pretty cool.  I love the yellow especially.  These shoes are from Lindsay at Southern Lovely.  She even spray painted a belt to match!  I'm inspired.  

Have a great weekend friend!
This post sponsored by Krrb.com
Krrb.com connects neighbors to buy, sell, trade and give secondhand and handmade.
 Enter to win by posting your stuff, it only takes a few seconds!