Elizabeth's house had what I like to refer to as Mr. Krabs Windows.  Mr. Krabs, as you can see below, has narrow and disproportionate eyeballs protruding from his head.  It's a pretty good look for a cartoon crab, but for a house … not so much.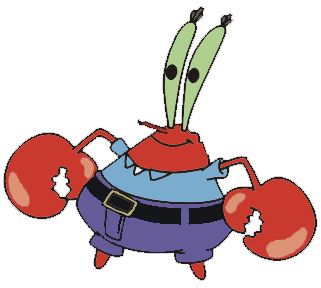 These dormers, as they are boringly correctly called, on Elizabeth's house were completely under-proportioned and made the home appear to be glaring at you with tiny unblinking eyes of malice.  Which makes the after all the more welcoming and wonderful.  Dormers are rounded and in scale, the new portico opens up the whole entryway, and I just want to give the house a big hug.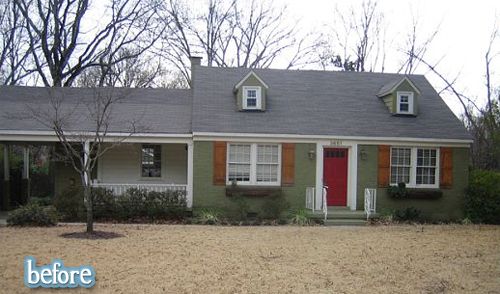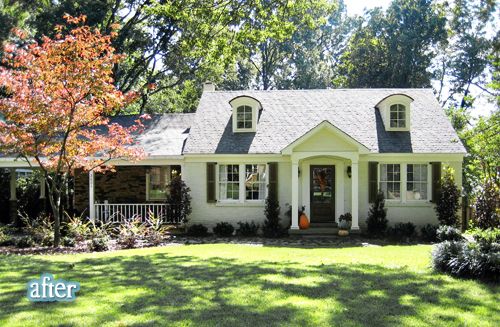 This post sponsored by Krrb.com
Krrb.com connects neighbors to buy, sell, trade and give secondhand and handmade.