This living room had it going on!  "It" being a wide assortment of seating, big ol' floral rug, bright blue walls, and minty green fireplace and trim.  Whew! Would you believe that the simple act of painting the coffee and end tables yellow would somehow pull the whole look together?   You don't believe me.  You are looking at me with skeptical-face.  I swear to you, I speak the truth! 
See more of this Martha-approved color (called Cornbread!) for yourself on Chelsea's blog, Three on Grove.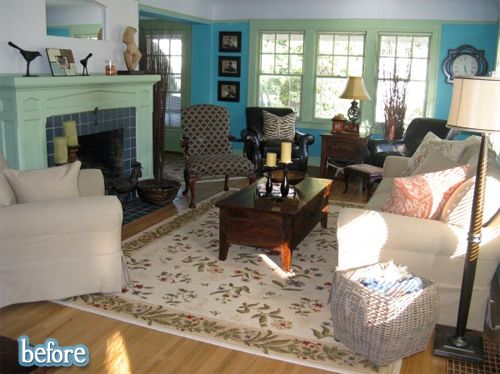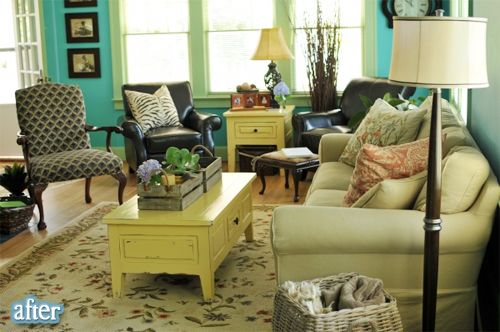 This post sponsored by Krrb.com
Krrb.com connects neighbors to buy, sell, trade and give secondhand and handmade.