If this pub set was true to it name, and actually originated from an actual pub, then I bet that pub was called "The Splintered Bottom," and it was probably a real downer of a joint.  The type of place where nobody knows your name.  And nobody cares.
But you know what would cheer that thing up?  Some cheer in a can! AKA: yellow paint.  Check out the up close shots on Brecken's blog The Chic Life.  And hey, if you happen to love it and live near Niceville, FL … it's for sale!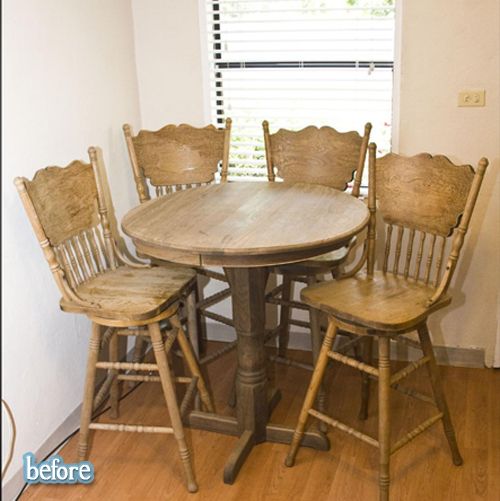 This post sponsored by Krrb.com
Krrb.com connects neighbors to buy, sell, trade and give secondhand and handmade.