Have you ever found a great old item of furniture, then got scared away by the presence of peeling or chipping veneer? (raises hand)  Don't fret, there is hope! Next time, consider hiding that unsightly raw damage with paintable wallpaper! 
That's what Sarah from Dumped and Discovered did when sanding and filling the wood underneath the veneer on this piece was simply not going to cut it.  It went from a $5 yard sale find to one of her favorite makeovers ever!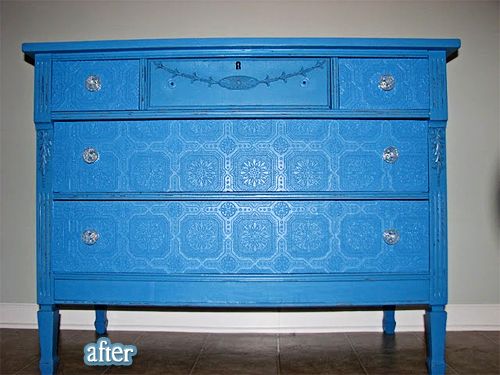 This post sponsored by Krrb.com
Krrb.com connects neighbors to buy, sell, trade and give secondhand and handmade.
 Enter to win by posting your stuff, it only takes a few seconds!