Today a friend and I went on a little excursion to a fabric store that we had heard was pretty cool, about 25 minutes away.  When we got there, it was out of business!  A little discouraged, we decided to turn around and try a different fabric store we had seen on the way there.  Also closed!   Did the poopy economy hit fabric stores especially hard?  It seems like the opposite would be true, don't you think?
Because why go out and spend big money on a new chair, when you can find an old one to recover for next to nothing?  It makes sense to me!  Here are a few examples that might get your creative juices flowing.  If so, here's a tip: Call ahead to the fabric store.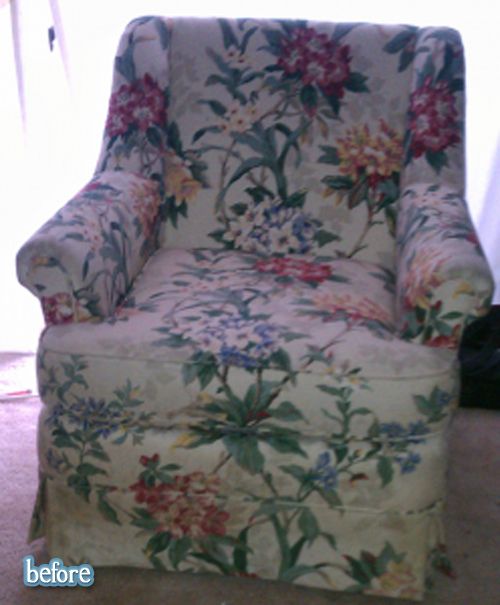 One more shot, because I always love to see the finished product at home.  Works PERFECTLY with those the accents in the room.  *coughfabricjealousycough*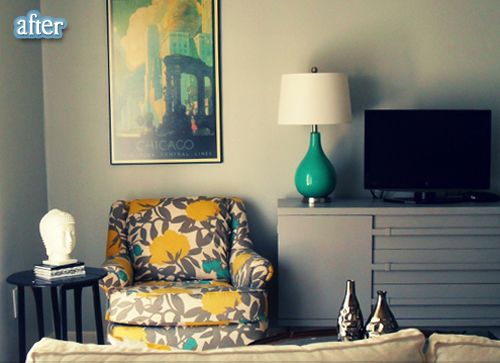 From Better After reader Rachel who purchased this chair for cheapity cheap and will probably be able to turn a tidy profit when she sells it.  Heck, I'd buy it!  I love the glossy black.

And a granny-chic rocker redo. That old fabric was pretty grimy. It looks like it may have crossed the plains once or twice.  (No, no, I haven't featured this one before, you are thinking of this one).  From Ashley at Domestic Imperfection, who helped rescue this cute little thing from a dumpster!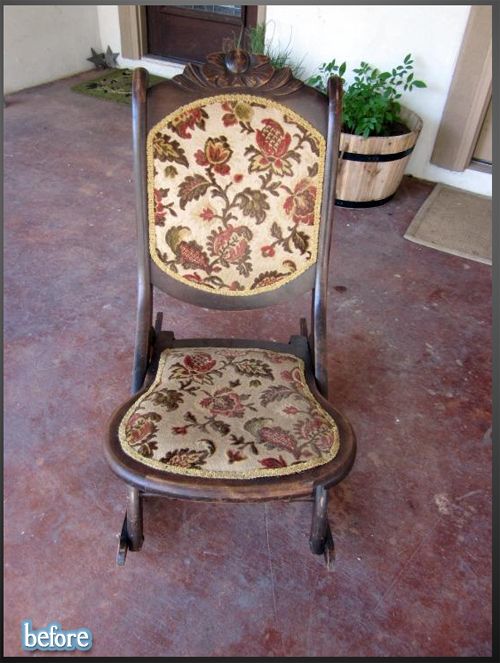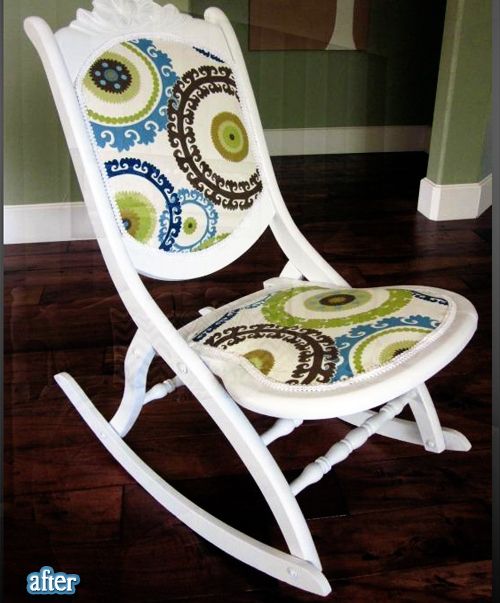 Great job ladies!