Last week I got a huffy comment from someone all upset that I dared to mock a twee little set of teddy bear canisters.  So let me preface today's post by apologizing to the very, very small percentage of you who might happen to adore horrendously depressing paintings of inbred cats attempting suicide, or whatever this thing is supposed to be.  Just look away now, because lil' Slumpy is about to become a message board.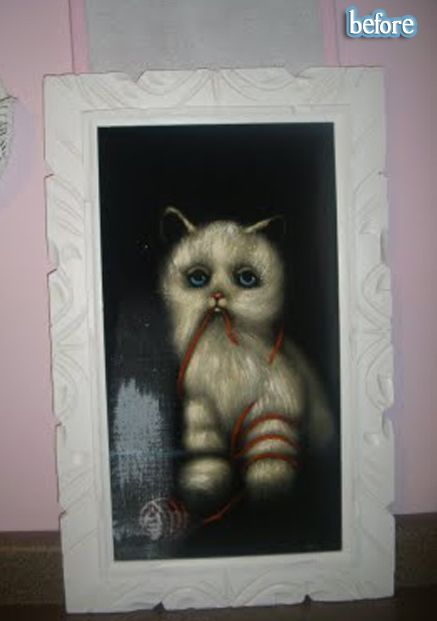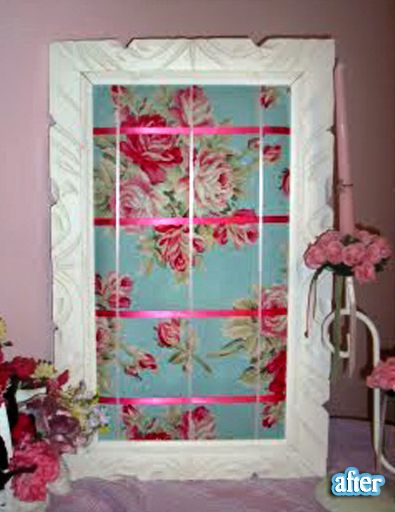 I don't know about you, but I'd call that a better after.  From Melinda at Before to After and Everything in Between. 

And here's another frame redo, from  Philippa at Philly Bee.  She used her old frame as a message board as well; I love how the burlap looks against the bright colors. And how it was blessedly empty of any desolate pet paintings to begin with.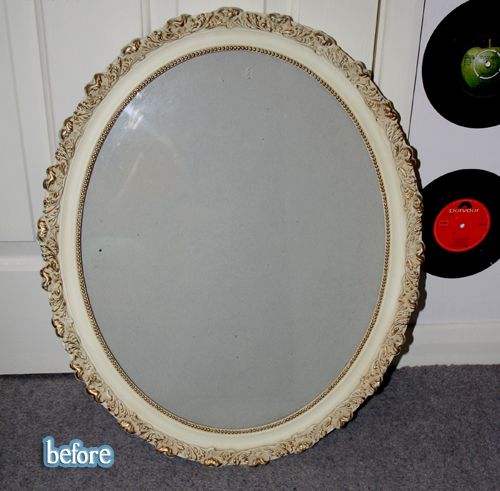 Thanks ladies!