Unless "dusty, broke-down and fugly" is the name of some hot new design trend that I'm not aware of, these desks needed makeovers. It's so fun to get submissions of really similar items and then see how different they turn out.
This first desk is from Jessica at My World Made By Hand, a $17 online find, looking classy in black and silver handles.  How did she find a perfectly matching handle for the one that was missing?  It was hiding in the drawer all along.  Lucky duck.  She is probably still icing down her trigger finger, because she painted this entire thing with spray paint!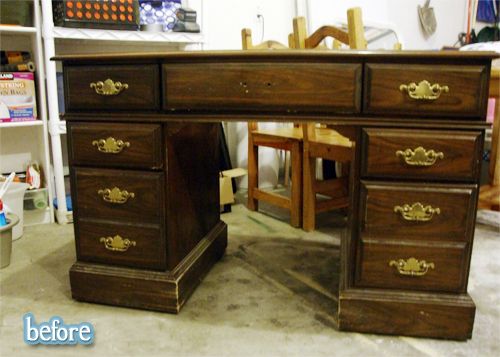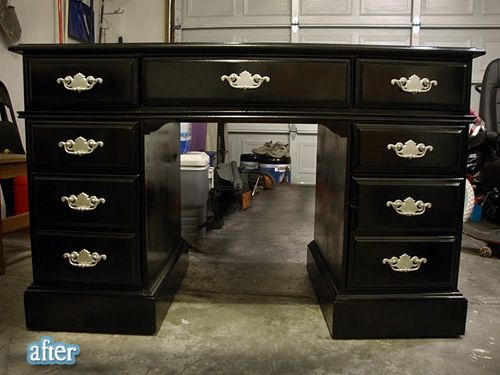 And a black and white beauty from Kammy at Kammy's Korner.   She picked this thing up for $5 at a yard sale!  Isn't the stencil great?  I think it's a stencil, she didn't say. But high-fives to her if it's hand painted.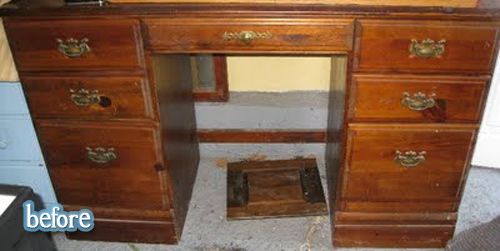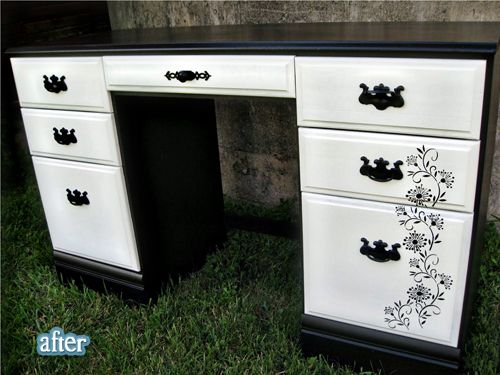 Have a great weekend friends!