Curls and swirls!  Here is a cute little chair redo from Suzy at Joy is at Home.  My grandma used to have a vanity seat just like this, covered with a little red velvet cushion and I thought it was surely the fanciest thing that ever existed.  I doubt I would have thought that if it sported a crusty Coke-themed cushion instead.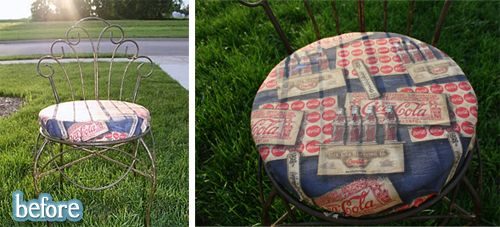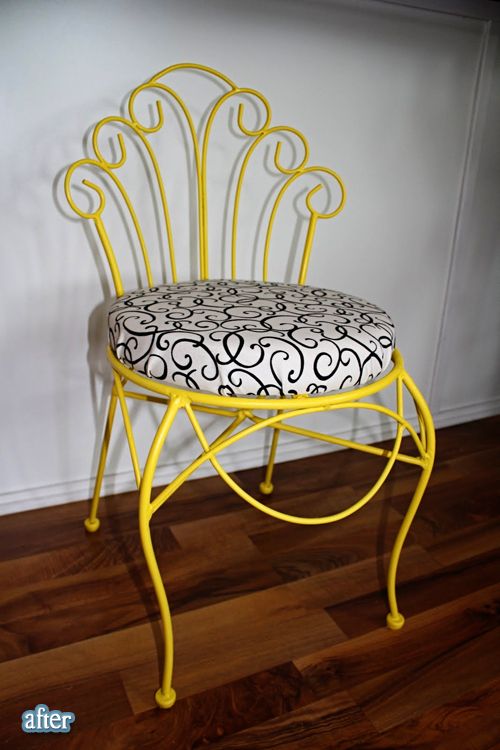 And this rigid Queen-Anne chair from Sarah was a little too fancy, or whatever word you would use to describe that ornate woodwork and intensely floral fabric.  I feel like it is glaring at me.  Sarah lightened it up with a playful print and distressed the frame.  I love how the whole personality of it has changed. Check it out on her blog Three Boys.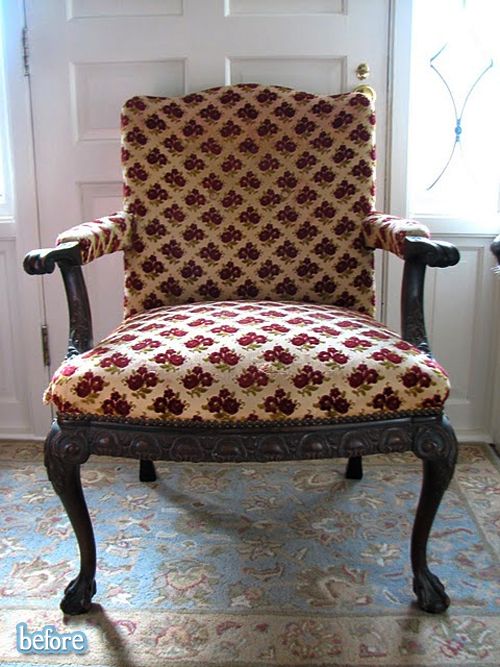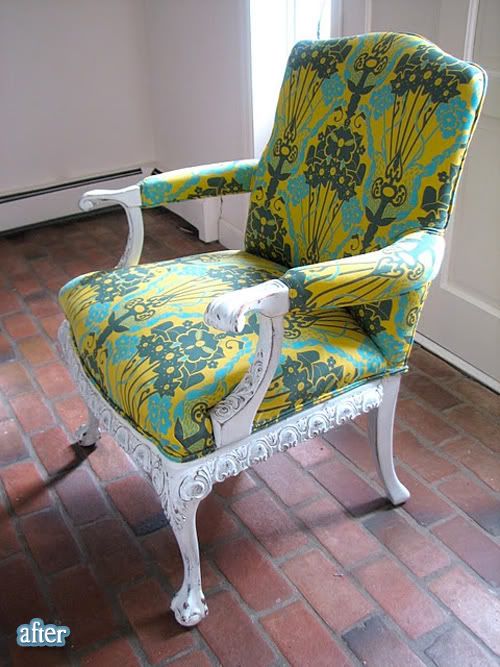 And finally Hanh made over this plaid and lumpy doofus of a chair into the sleekest, chicest seat on the street.  I'm salivating, truly.  She also redid the cushion, but I kind of like the simplicity of it just like this.  And I would sell my soul for some of that quatrefoil fabric.  OK, maybe not. But I would fight you for it if there was only one bolt left in the fabric store.  OK, probably not.  I'm non-confrontational like that.  But I sure like it!