Nadia currently hails from a small farm in Tunisia, which is the northern-most country in Africa, which is the very first sentence that pops up when you google "Tunisia."  Tunisia is totally civilized, but something tells me there isn't a Home Depot on every corner.  And apparently broken tile is in abundant supply over there.  So Nadia used this to her advantage when she wanted some attractive patio decor.  She  cleaned up some old paint and olive oil cans, raided a few nearby tile piles, and boom!  Spiffy mosaic planters were born. 
Way to save the earth Nadia!  And your plants look nice too!  Check out the process on her blog Multicolored Pieces.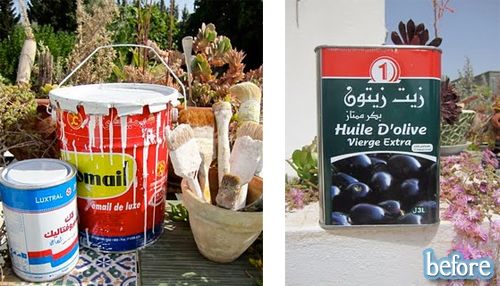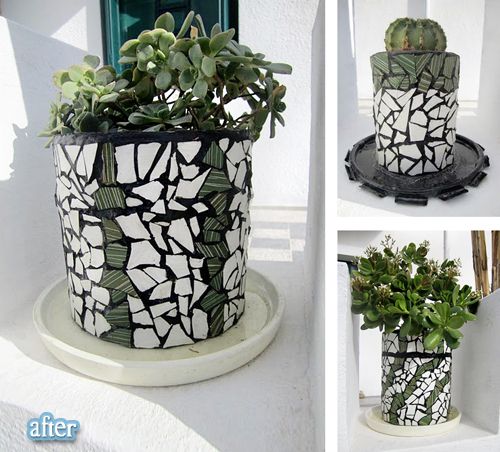 Hurry, sale ends this week!
Plus get FREE SHIPPING
with the code SUMMER20