Hey, remember the good old days? Back when the whole house only had one phone and it stayed attached to the wall?  And when people used the phone they sat on these quaint little telephone chairs, as a handy place to chat and store their phone books?  I don't. 
But I DO remember having one phone in the house when I was a kid, and it had a really loooong cord. And one day I didn't see it stretched across the kitchen, and I went running through the room and totally clotheslined myself and fell down and got a scar on my chin.  That would have never happened had we had a telephone chair.  Or a cordless phone. But a telephone chair is way cuter.  Because do you remember what cordless phones looked like in the good old days?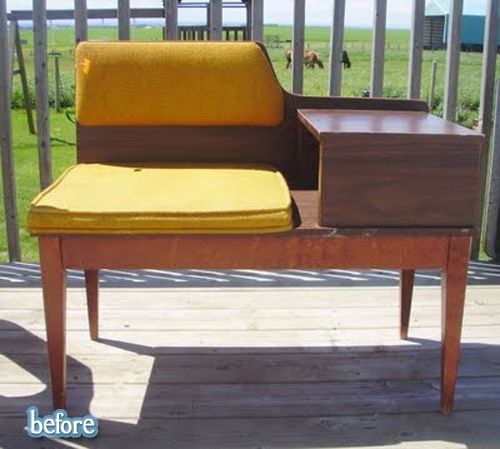 And from Meg at Meg and Mum's.  Beautiful work ladies!